CBS Sports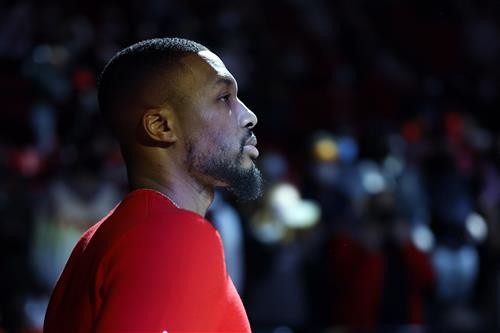 I am, and long have been, among the most diehard Damian Lillardfans. I am the guy who, at the start of 2021, tweeted that Lillard had become what Stephen Curry used to be. It was an insane take for which I was deservedly roasted, but what can I say? In my house, it was Dame Time all the time. I trumpeted him as an MVP player before such a stance became common, and I would still, even given his struggles to start this season, take Dame over any point guard in the world not named Curry. He is a stone-cold star, and he deserves a real shot at a title.
He's also a big part of the problem in Portland.
Last June, now-former Trail Blazers GM Neil Olshey infamously scapegoated ex-Blazers coach Terry Stotts for Portland's 29th-ranked defense in 2020-21. Things would be different, Olshey intimated, with Chauncey Billups, his prized hire, on the sideline. He was right. Under Billups, the Blazers are no longer the 29th-ranked defense in the league. Entering play on Monday, they're 30th. Dead last.
Turns out, this is a roster problem, loathe as Olshey was to shoulder even a shred of blame. And the roster starts with Lillard, who for the duration of his career has been an apathetic defender at best, and mostly an actively harmful one. Should Olshey have shown a greater dedication to building a roster suited to compensate for Lillard's defensive shortcomings? I think we can all agree the answer is yes, and perhaps the most obvious starting point would've been trading CJ McCollum rather than extending him a max contract that has made him decidedly less tradable.