Heavy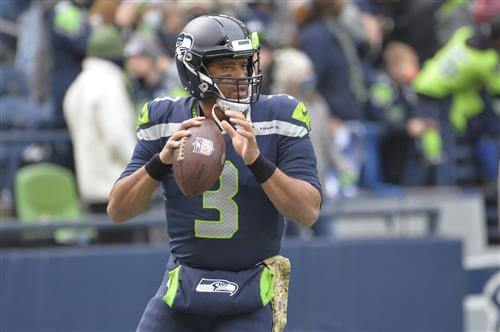 The Seattle Seahawks reached 4-8 on the season on December 5 by defeating the San Francisco 49ers. The victory kept slim playoff hopes alive, but it did not stop the chatter about Russell Wilson's future. Now an ESPN writer has linked the seven-time Pro Bowler to the New Orleans Saints.
Dan Graziano addressed the topic during his article full of "Week 13 overreactions." He clarified that he does not know where Wilson will play in 2022. However, he discussed the injuries and level of quarterback play in New Orleans before addressing the "rumblings" about Wilson's dissatisfaction with Seattle during the offseason.
"[Sean] Payton has to be drooling at the idea of coaching a Hall of Fame-caliber quarterback just one year after losing Drew Brees to retirement," Graziano wrote in the December 6 article. "If — and that's still a decent-sized 'if' — the Seahawks decide to move on from Wilson in a 2022 offseason that could see a lot of change, New Orleans is a completely reasonable landing spot."
Wilson's Agent Previously Tied Him to the Saints
This article by Graziano is not the first time that the Saints and Wilson have been a prominent part of the same sentence. Many have made this connection in the past, including Wilson's agent, Mark Rodgers.