NBA Analysis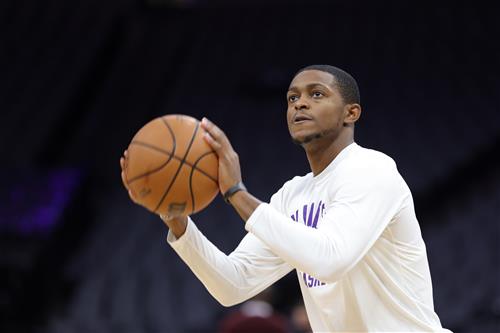 There could be a lot of changes coming for the Sacramento Kings in the coming weeks of the NBA season. Ownership wants the 15-year drought of missing the playoffs to end as soon as possible, and if the current group of coaches and players do not look like they will achieve that, changes will likely be made.
The Kings are currently 6-8 and in 10th place in the Western Conference, the final spot to qualify for the NBA Play-In Tournament. Sacramento is one of the teams many people believe will make a trade at some point, but who would be involved in the deal?
Is it going to be a deal to improve the team and make a playoff push? Or will it be the team trading away its best players to compile assets for another roster retooling? One of the players to keep an eye on when it comes to the direction they go in is De'Aaron Fox.
Fox is the team's best player and turning only 24 in December, he has plenty of basketball ahead of him. But, if they are going to make a splash and acquire someone such as Ben Simmons, Fox may have to be included in the deal. Including Fox in a deal at this point would be a short-sighted move for the Sacramento Kings.