Heavy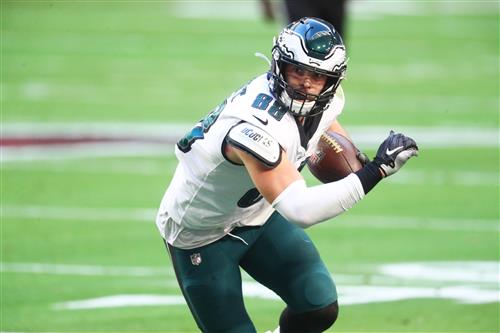 Minnesota Vikings tight end Irv Smith Jr. figured to play a significant role in the team's offense this year. He was penned as a breakout candidate in his first year as the team's true TE1.
So when Smith underwent meniscus surgery that proved to be season-ending, the Vikings hit the phones and put out feelers for a replacement.
The Philadelphia Eagles caught wind of the Vikings' needs and offered trading tight end Dallas Goedert.
"According to multiple league sources, (Eagles general manager Howie Roseman) discussed moving Goedert in a trade with the Vikings," Fansided's Matt Lombardo reported.
The Vikings instead traded a fourth-round pick to the New York Jets in exchange for third-year tight end Chris Herndon and a sixth-rounder.
Goedert is a much more proven tight end in the league, leaving many to wonder why a deal didn't happen with the Eagles.
Vikings general manager Rick Spielman has a troubled history with Philadelphia.
The Sam Bradford trade between the two teams in 2016 proved to be what Roseman called a "franchise-changing" trade. Spielman sent first- and fourth-round picks to the Eagles to acquire Bradford, who played just 17 games in two seasons in Minnesota.