Pro Football Talk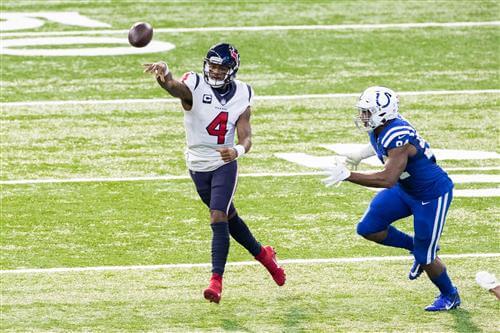 One of the best things about the two-hour cruise of the NFL that happens every morning on PFT Live is that the unrehearsed, loosely outlined conversation often results in Simms or me thinking of something that hadn't previously occurred to us.
Today, while discussing the lingering presence of quarterback Deshaun Watson on the Houston roster, a light flickered for me. What happens if Watson tells the Texans, "I'm ready to play"?
Sure, Watson is done with the Texans. But the Texans are also done with Watson. If he plays and gets injured, their chances of getting multiple first-round picks plus more goes out the window.
The Houston talking points regarding Watson involve focusing on a daily approach. Day-to-day. One day at a time.