Black Sports Online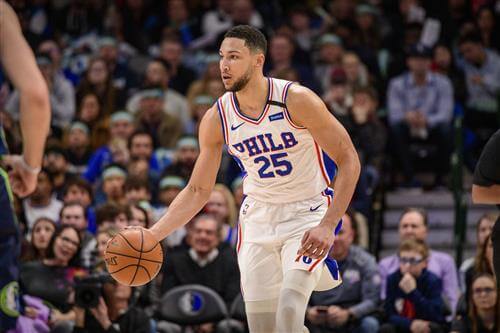 The newest addition to the Minnesota Timberwolves, Pat Beverley, is already trying to add players to compete for an NBA title. He takes to Twitter to agree with a reporter on Ben Simmons coming to Minnesota being a good idea and making the team an instant contender.
The news broke early this afternoon that Sixers Point Guard Ben Simmons, who was drawing major attention this offseason after not playing in the Olympics to work on his shot and development, now wants out of Philadelphia entirely and wants to be traded ASAP.
Some of the teams Simmons allegedly put on his list of teams he wants to play for include; the Warriors, Clippers, and the Lakers. Despite that rumor, NBA reporter Ben Stinar wrote on Twitter that the Timberwolves would be a great landing spot for Simmons, and with such a move, they would instantly become a contender in the western conference.
Add Ben Simmons to D'Angelo Russell, KAT, and Anthony Edwards, and you got a contender