NBA Analysis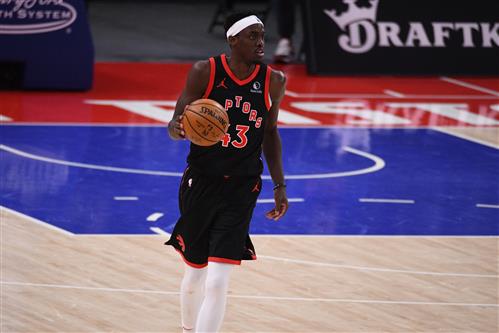 A shake-up was expected for the Indiana Pacers this NBA offseason. Yet, as we are only a few weeks away from training camp getting underway, the only real change that has occurred has been on the coaching staff.
Rick Carlisle will be back on the sidelines for the Pacers, replacing Nate Bjorkgren, who lasted only one season as head coach. Carlisle is returning to the organization for the first time since 2007. He has since spent 13 seasons as the head coach of the Dallas Mavericks.
On the court, the team will be very similar to how it was last season. Chris Duarte, who was selected with the 13th overall pick in the 2021 NBA Draft, Isaiah Jackson, who was selected 22nd and acquired in a trade, and Torrey Craig were the biggest additions.
Doug McDermott left in free agency, signing with the San Antonio Spurs. T.J. McConnell was retained, though, to continue anchoring the second unit at point guard.
There were rumors that the team would break up their current core, as Malcolm Brogdon and Myles Turner have been mentioned in a lot of trade rumors. While that has not occurred, yet, there is still time for trades to be made.
Could the Pacers try their hand at acquiring Pascal Siakam from the Toronto Raptors? Siakam has been mentioned in some trade rumors as well this offseason. What might a deal between the teams look like?
Here's a hypothetical trade that lands Siakam in Indiana.
Indiana Pacers Receive: Pascal Siakam
Toronto Raptors Receive: T.J. Warren, Myles Turner, 2023 First-Round Pick
The Toronto Raptors have a decision to make when it comes to the direction of their team. Do they want to go for it again with the current core, or do they want to shake things up and start retooling the roster?
In this scenario, they opt to start re-tooling the roster. They trade Pascal Siakam, one of the core players on their team, to the Indiana Pacers to start that process. He slots right into the starting power forward spot for Indiana, as they part with two of their core members as well in this deal.
T.J. Warren was excellent in the Orlando Bubble but a foot injury derailed his 2020-21 season and he played in only four games. The Myles Turner saga comes to an end in this deal as well, as he is part of the return package to Toronto.
With two pieces of their frontcourt heading north of the border, Siakam is the new starting power forward alongside Domantas Sabonis.