Sportsnaut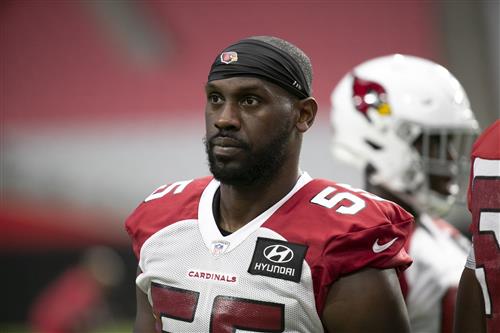 With all 32 teams soon to trim their rosters to 53 players, there's always a possibility that we'll see some wild NFL trades — or at least feasible scenarios that'd benefit both teams involved in such hypothetical deals.
Let's take a look at three NFL trades we'd love to see before Week 1 of the 2021 regular season kicks off.
Chandler Jones gives New York Jets' pass rush a boost
The New York Jets lost prized free-agent edge defender Carl Lawson to a torn Achilles during training camp. That's a huge bummer, but Gang Green shouldn't sit on their hands.
It's well-known by this point that Chandler Jones doesn't want to play for the Arizona Cardinals anymore. Frankly, they're well-stocked on the front seven with the likes of J.J. Watt, and recent first-round linebackers Isaiah Simmons and Zaven Collins.
Yes, this is only Year 1 of the Zach Wilson era, yet it's also a great chance for New York to start building something in earnest with the No. 2 overall pick beginning his rookie contract. The defensive side of the ball looks thin, and losing Lawson is a devastating blow.
Jones may like the appeal of a bigger market, and getting to play his ex-team, the New England Patriots, twice per season in the AFC East. The Jets are projected to have more than $62 million in cap space for 2022. What's the harm in taking on Jones as a needed veteran presence in the locker room?