NBA Analysis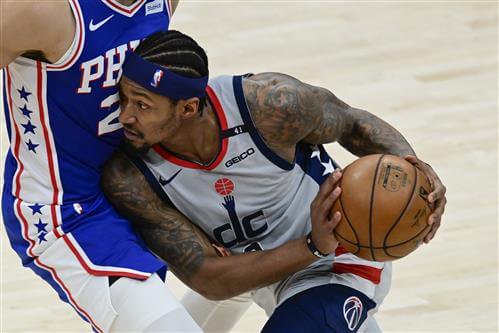 The New York Knicks have been in need of a superstar for many NBA seasons now. They were able to make the postseason as the fourth seed in the Eastern Conference last year but now should be looking to improve on the roster. It has already been a busy offseason in New York and the front office can continue to be aggressive moving forward.
The Knicks had a small taste of regular-season success and they should lead them to looking for some big moves. New York has missed out on plenty of free agents in the past but could land that blockbuster deal now that they are looking to compete.
It was a 41-win season for the Knicks but they struggled to score of the ball in the postseason. Julius Randle and RJ Barrett turned in productive years but struggled when it matter the most. That is where a trade for an elite score could benefit the team immediately.
There are a few better scorers in the game than Bradley Beal. He has finished in the top two in the league in each of the last two seasons. Beal has said that he is not interested in a trade out of Washington but the Wizards could look to go into full rebuild mode.
Russell Westbrook was sent to the Los Angeles Lakers and it was assume that Beal could be next on the list. Spencer Dinwiddie joining the team could help in the short-term, but there is not nearly enough talent to compete at a high enough level to contend.
If Beal is truly up for grabs, there will be plenty of interested teams. The Knick should be at the top of the list. Here is what a potential deal between the Knicks and Wizards could look like in the offseason.
New York Knicks Receive: G Bradley Beal, F/C Anthony Gill
Washington Wizards Receive: G Evan Fournier, F Obi Toppin, G Immanuel Quickley, F Kevin Knox II, 2022 First Round Pick, 2023 First Round Pick (via DAL), 2024 First Round Pick, 2026 First Round Pick
Bradley Beal would not be a cheap piece for the New York Knicks to acquire but they finally have some assets they would be able to send in a deal.
The Knicks have been in need of that superstar since Carmelo Anthony left and they can land it here. New York would hang onto both Julius Randle and RJ Barrett in this NBA trade scenario while also still having Kemba Walker in the fold.
The return would begin with Evan Fournier, who recently signed a four-year deal in free agency with the Knicks. Obi Toppin and Immanuel Quickley would also be in the mix, along with Kevin Knox. The Wizards would be able to get plenty of young talent along with a plethora of draft picks for their star.
The Wizards must be careful with how they are approaching the situation with Beal. Russell Westbrook asked out of Houston when it was clear James Harden no longer wanted to be part of the Rockets organization. Was there some level of thought about Beal wanting to follow in that path?