NBA Analysis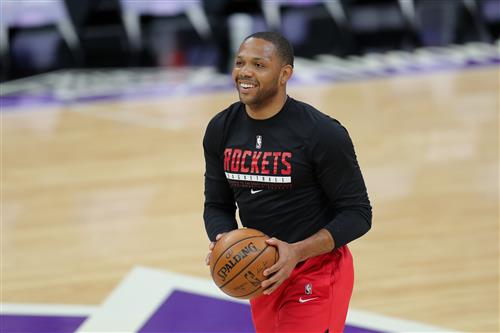 It is time for the Philadelphia 76ers to put their postseason collapse behind them and begin to make some moves. They were quiet in NBA free agency which means they could be planning something in the trading block. This deal with the Houston Rockets is one that would help Philadelphia move closer to a championship.
The Sixers recently signed Joel Embiid to a four-year contract extension. He is an MVP-caliber big man that the franchise should be building the team around. They can do this further by sending away Ben Simmons as soon as possible.
These rumor started right after the Sixers lost in the second round to the Atlanta Hawks. Simmons need a change of scenery and the Sixers need to bring in some guard that can put the ball in the basket.
If Philadelphia is interested in doing that on the NBA trade block, the Rockets could be an intriguing partner. This is a team that knows a thing or two about blockbuster trades over the last year.
They brought in a new regime to run things in the front office and they made moves right away by sending Russell Westbrook and James Harden to different teams. Now, the Rockets are going to build around Jalen Green, who was selected with the No. 2 overall pick in the 2021 NBA Draft.
There are still some veteran names that could be moved out of Houston prior to the regular season. Here is what a potential NBA trade scenario centered around Eric Gordon could look like involving the Houston Rockets and Philadelphia 76ers.
Philadelphia 76ers Receive: G Eric Gordon
Houston Rockets Receive: G/F Danny Green, G Furkan Korkmaz, 2022 First Round Pick
Trade Note: Deal would not be able to be completed until 90-day recently signed player exception is lifted for Danny Green.
Eric Gordon is one of the veteran names that could be sent out of Houston moving forward. When the Rockets were going through the a fire sale, Gordon was the one that was left on the team.
Gordon is not a piece for the future, which means it would be better off sent to a team looking to meet. It's a new era with James Harden now a member of the Brooklyn Nets. Jalen Green is the long-term piece at the two-guard spot with Kevin Porter Jr. in the backcourt.