Sportsnaut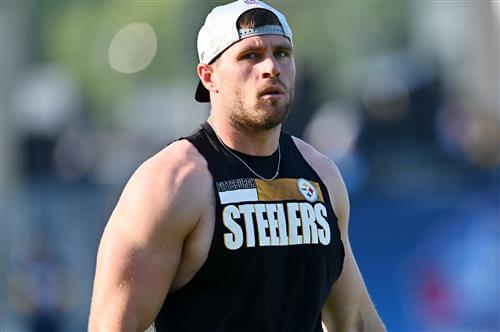 Seattle Seahawks star Jamal Adams just became the highest-paid safety in NFL history, inking a four-year, $70 million extension with the team.
For both Adams and the Seahawks, this has been a long time coming. The former New York Jets' top-six pick has more than earned this payday.
It also got us thinking about other NFL defenders who are in line for huge contracts after Seattle backed up the Brinks truck for Adams. Here's a look at five such players.
T.J. Watt, edge, Pittsburgh Steelers
Now in the midst of a contract stalemate with Pittsburgh, Watt remains one of the most-dominant defenders in the entire NFL. The three-time Pro Bowler led all players in tackles for loss (23) and sacks (15) a season ago. Back in 2019, the 26-year-old Watt also led the league with a whopping eight forced fumbles.
The onus is clearly on Steelers general manager Kevin Colbert to get something done here as Watt enters the final year of his rookie deal. Based on his recent performances, the Wisconsin product will likely break the bank to the tune of a record-breaking contract worth north of the $27 million Joey Bosa is earning with the Los Angeles Chargers.
Jaire Alexander, cornerback, Green Bay Packers
A lot of the talk in Green Bay this past NFL offseason was about the contract issues surrounding stars Aaron Rodgers and Davante Adams. While Alexander's status has flown a bit under the radar, it's become clear that he's the team's most-important defensive player. Pro Football Focus graded the former first-round pick out as the best corner in the NFL a season ago. It's a performance that saw Alexander earn his first trip to the Pro Bowl.
With Green Bay having picked up the $13.29 million option on Alexander's contract for the 2022 season, it needs to think long and hard about extending the still-young 24-year-old defensive back. Look for any new deal to come in at roughly the $20 million Jalen Ramsey is earning annually with the Los Angeles Rams.