Fadeaway World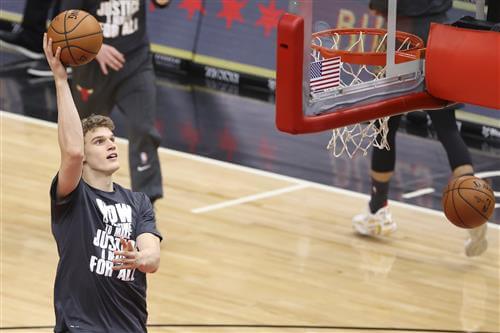 The Dallas Mavericks missed out on many opportunities to add other great players next to Luka Doncic during this free agency period thus far. It was clear from the playoffs that Luka Doncic needed other players who could take some of the offensive load off his shoulders. While they may have missed on their primary targets, the Dallas Mavericks still have an opportunity to get Luka Doncic some help.
Lauri Markkanen is a name that has been linked to the team before. He is a great floor-spacing big man who also has some finishing game. Markkanen has had an inconsitent role with the Chicago Bulls during his tenure there, and perhaps going to the Dallas Mavericks would allow him to have the role that he wants. While it is not a guarantee that the Dallas Mavericks get him, Tim Cato of The Athletic believes that the Mavericks have a "30-40% chance" at getting the Finnish big man.
I would also put the odds at Markkanen ending up in Dallas at 30 or 40 percent.
Cato also offered two avenues that the Dallas Mavericks could take to get Lauri Markkanen, with one scenario featuring the trade exception that they got from the Josh Richardson trade and the other saving the exception, but sending out Maxi Kleber.