Fadeaway World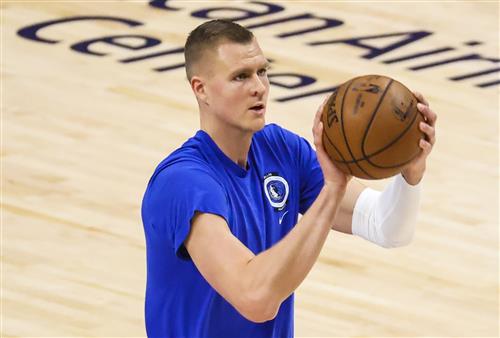 With the free agency market dried up, it's now time to evaluate the trade market. The Los Angeles Lakers set the tone early with their acquisition of Russell Westbrook. As we move forward, it appears that the Wizards are content with keeping Bradley Beal, which means that five other big names on the market could be moved.
For some teams like the Kings, Raptors, and Rockets, it might be time to start thinking about their identity. By buying or selling, these teams could help turn their rebuild around, while other teams will put their name back into playoff contention. These five players could help move the needle in the right direction.
Jerami Grant – Boston Celtics
Trade Package: Marcus Smart, Romeo Langford, Aaron Nesmith, 2023 First-Round Pick
After inserting his name into the Most Improved Player of the Year conversation last year, Grant made his value worth at least a first-round pick. Grant averaged 22.3 points, 4.6 rebounds, and 2.8 assists last season. With two years left on his deal, Grant won't be around when the Detroit Pistons are contending. That is why Grant could be dealt with this offseason, or closer to the deadline.
Grant would complete one of the most underrated starting lineups in Boston. The Celtics already have a wing defender in Josh Richardson. Bringin in Grant would move Richardson to the bench, but at the cost of Smart. Langford remains a young, unproven player, while Nesmith is moved to compensate salary. The 2023 first-round pick could be critical in Detroit's final stages of the rebuild. As for Boston, a starting lineup of Dennis Schroder, Jaylen Brown, Grant, Jayson Tatum, and Al Horford would be pretty hard to stop.
Kristaps Porzingis – Sacramento Kings
Trade Package: Buddy Hield, Richaun Holmes
It almost feels like this trade is too good to be true because of how the salaries match. Long story short, Porzingis is a franchise-changing player that you can build around. The marriage between Porzingis and Luka Doncic doesn't work. The Kings don't have a true face of the franchise, sorry De'Aaron Fox, and could use a player like Porzingis to create their next competitive team.
Buddy Hield would be perfect for Doncic and would stretch the floor. Holmes is a true center, who averaged 14.2 points and 8.3 rebounds last season. This is the true definition of building around your star. With Doncic, Hield, and Tim Hardaway JrThe Mavericks would have some lethal shooting on their hands.