Bleacher Report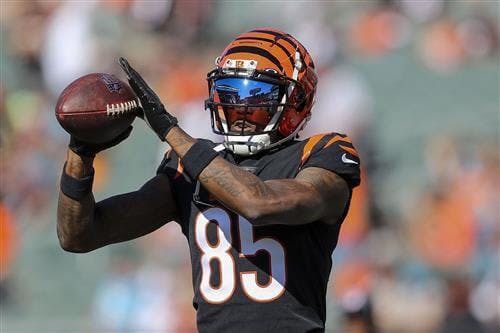 The fireworks have settled from Fourth of July weekend, and the NFL calendar is hitting its final lull before teams head to training camp to prepare for the 2023 season.
At this point, the only thing that could cause some excitement around the league is a high-profile trade.
We've seen our fair share over the last few seasons. This offseason alone we've seen Jalen Ramsey, Stephon Gilmore, Brandin Cooks and Darren Waller swap teams.
It's a trend that only figures to continue. Last year we saw a few big trades during the season. The 49ers offense took off after acquiring Christian McCaffrey, while the Ravens upgraded their defense with Roquan Smith.
As we head into training camp, now is a good time to think up some hypotheticals that would cause "fireworks." We'll keep these ideas in the realm of possibility while taking some big swings on transactions that would cause a lot of noise around the league and potentially create some powerful offenses or defenses.
New York Giants Get Tee Higgins to Be Daniel Jones' No. 1 Receiver
Bengals Receive: 2024 first-round pick, 2024 third-round pick, 2025 third-round pick
Giants Receive: WR Tee Higgins
The Cincinnati Bengals would probably love to keep the core of Joe Burrow, Ja'Marr Chase and Tee Higgins together for the foreseeable future. Unfortunately, it's going to be difficult with salary-cap restraints.
Right now, they are enjoying all three stars on rookie contracts, but they are all due for extensions that figure to be market-setting or top-of-the-market deals.
General manager Duke Tobin has shot down Higgins trade rumors before, but they also haven't handed out any extensions yet.
If the Bengals were to trade Higgins so they could continue to build around Burrow and Chase, they would likely be able to get a package similar to the one the Titans got for A.J. Brown.
Several teams should be willing to pay a first- and third-rounder for a receiver, but the New York Giants make a lot of sense. They would give the Bengals a chance to trade Higgins out of the conference and should be in the market for a true No. 1 receiver.
After handing Daniel Jones a massive contract extension this offseason, they have to invest in making him successful. Their cap situation was a little tight this offseason, but they have $44 million in cap space on the books already in 2024.