Total Pro Sports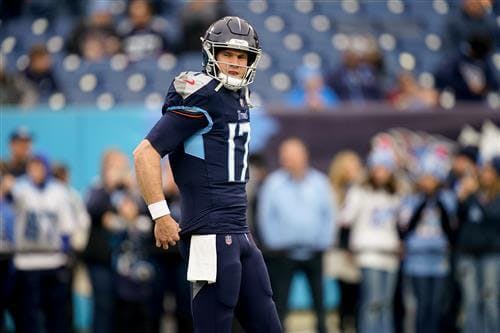 A blockbuster trade proposal has an intriguing NFC team landing Tennessee Titans quarterback Ryan Tannehill.
The 2019 NFL Comeback Player of the Year is entering the final year of his contract with the club. The Titans used the No. 33 selection of this year's draft on Kentucky signal-caller Will Levis — a strong indicator that they're not factoring Tannehill into their long-term plans.
If the Titans were to put Tannehill on the trade block before the season, a number of teams would surely be quick to call GM Ran Carthon about a possible move.
Bleacher Report's Maurice Moton proposed five blockbuster trade ideas that would shake up the 2023 NFL postseason race. One of Moton's proposals? Tannehill and a 2024 fourth-round pick to the Atlanta Falcons in exchange for a 2024 third-rounder.