CBS Sports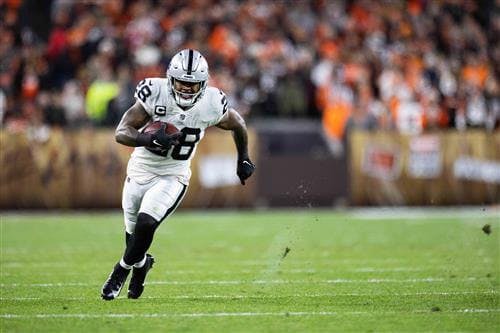 Running backs may be more replaceable than ever, but they're sure garnering lots of headlines around the NFL this summer. Between Josh Jacobs and Saquon Barkley threatening prolonged holdouts, and Dalvin Cook seeking top dollar after departing the Vikings, there's no shortage of drama in the backfield.
Truth be told, many of the situations involving disgruntled big-name backs may not be resolved until closer to the start of the 2023 season. Barkley and Jacobs, for example, have until July 17 to strike long-term contracts with their respective teams, or else they'll be required to play under the franchise tag, barring an in-season holdout.
In the meantime, we decided to play matchmaker for some of the most notable RBs with murky futures:
Dalvin Cook to the Dolphins
Proposed contract: 2 years, $21 million
The connections here are well-documented, with Cook growing up in Miami and the Dolphins not-so-subtly eyeing a RB upgrade. In the end, few teams have reason to outbid Cook's hometown team, and while Raheem Mostert and Jeff Wilson make a serviceable pair for coach Mike McDaniel, Cook's peak speed would make the Dolphins even more explosive.
Josh Jacobs to the Broncos
Proposed contract: 3 years, $39 million
Here's a curveball for you. We doubt the Raiders would prefer to trade their franchise player inside the division, but Denver's new coach, Sean Payton, gushed about Jacobs earlier this offseason, paid decent money for starting RBs in New Orleans, and could use downhill insurance as Javonte Williams returns from injury, with newcomer Samaje Perine better suited for No. 2 duties. Las Vegas could simply rescind the franchise tag if it knows Jacobs is committed to netting a bigger deal elsewhere, allowing the Raiders' quasi-Patriots regime to save an instant $10M and revert to a RB-by-committee approach.