Last Word On Sports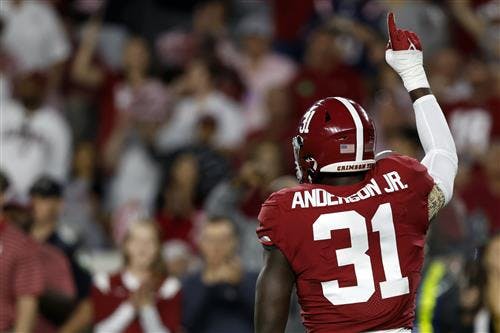 Nine-year NFL veteran quarterback Jimmy Garoppolo has signed a new contract with the Las Vegas Raiders. Garoppolo, a former second-round pick, spent the 2022 season with the San Francisco 49ers but has also played for the New England Patriots.
Jimmy Garoppolo, Las Vegas Raiders, Agree to Contract
2022 was a wild year for Garoppolo. After being the subject of many a trade rumor throughout the offseason, Garoppolo started the year as San Francisco's backup quarterback. However, Garoppolo was thrust back into the starting lineup after Trey Lance suffered a season-ending ankle injury in Week 2. Garoppolo ultimately played in 11 games for the 49ers, making 10 starts while completing 67.2% of his passes for 2,437 yards, 16 touchdowns, and four interceptions. Unfortunately, Garoppolo's season met a premature end after the quarterback suffered a season-ending broken foot against the Miami Dolphins.
Garoppolo originally entered the league as a second-round pick in the 2014 NFL Draft. Selected by the New England Patriots, Garoppolo began his career backing up Tom Brady. Garoppolo played sparingly through the first two years of his career, completing just 20 of his 31 passes for 188 yards, one touchdown, and no interceptions.