The Athletic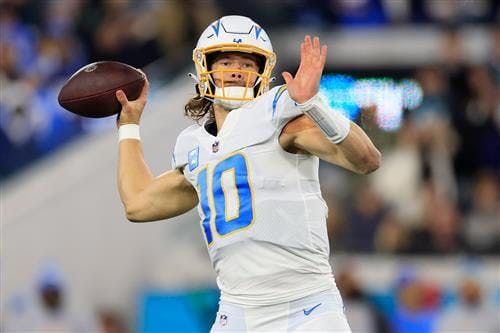 With the NFL hiring cycle in full swing, five teams have launched searches for their next head coach. Meanwhile, eight teams have retained their head coaches but are making changes at offensive coordinator.
The Baltimore Ravens, Los Angeles Chargers, Los Angeles Rams, New England Patriots, New York Jets, Tampa Bay Buccaneers, Tennessee Titans and Washington Commanders all have begun interviewing candidates for these openings. That number will obviously increase once the Denver Broncos, Arizona Cardinals, Carolina Panthers, Houston Texans and Indianapolis Colts fill their head coach openings. And it's possible some playoff teams could make changes in this department, as well.
One of the highest-profile assistant positions in the league, offensive coordinator often serves as a springboard for head coaching careers because the job requires a hands-on approach with the quarterback and is often the driving force behind offensive production in this pass-heavy league.
All offensive coordinator positions are not created equal, however. Resources, support and creative freedoms vary, which means the chances for success also vary.
So which teams in the market for OCs (or soon to be) have the most to offer? Which job is the most attractive?
How the openings stack up from best to worst:
1. Chargers
Most NFL coaches view this as the top opening. The new OC gets to work with a young, unquestioned star in starting quarterback Justin Herbert, who has already garnered Pro Bowl honors just three seasons in. The coordinator also inherits a unit that features talented wide receivers Mike Williams and Keenan Allen, and gifted running back Austin Ekeler. With those building blocks already in place, the opportunity for success seems high.
2. Rams
With Sean McVay returning, continuity is ensured, and the coordinator gets to work with Matthew Stafford (the second-best quarterback in this field), Cooper Kupp and other talented pieces.