The Spun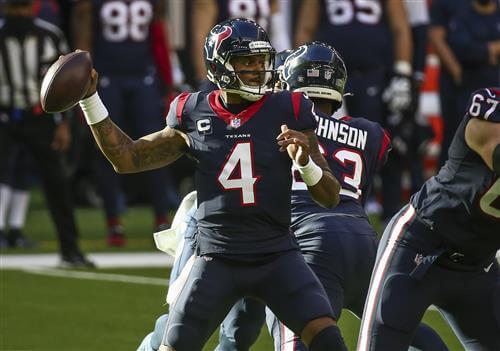 The sweepstakes for Houston Texans quarterback Deshaun Watson are expected to heat up once again during the 2022 offseason. After the three-time Pro Bowler sat out the entirety of this last year, his intention to leave the franchise remains the same.
A handful of teams have been involved in discussions for Watson over the last 12 months, including the Miami Dolphins, the Denver Broncos and the Carolina Panthers. However, there's reportedly one "sleeper team" that could pursue the 26-year-old this spring.
According to NFL insider and former ESPN analyst Jordan Schultz, the Minnesota Vikings are on franchise that could join the bidding for Watson.
"Sources tell me the biggest sleeper in the Deshaun Watson sweepstakes—the Minnesota Vikings," Schultz said on Take The Points.