Bleacher Report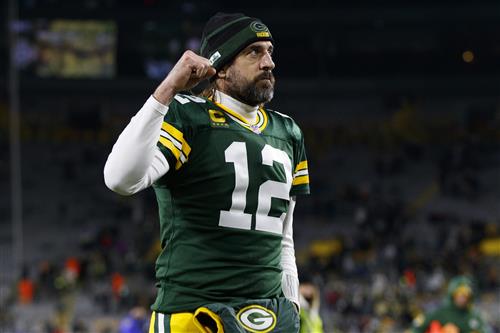 It feels like the 2022 NFL offseason could be the biggest for blockbuster trades yet.
That sounds like hyperbole with recent years featuring names like DeAndre Hopkins, Matthew Stafford, Julio Jones and Von Miller on the move. But with trade speculation centered around names like Russell Wilson and Aaron Rodgers, prior years might have simply been an appetizer.
This list highlights players already involved in speculation and/or nearing the end of their tenure with current teams. Teams range from contender to rebuilder, too, and have the capital to make moves work that patch needs, both for the short and long-term.
Here's a look at a handful of major trades that should happen next year.
Marcus Peters to the Arizona Cardinals
Marcus Peters, currently recovering from a torn ACL from the offseason, is one of those defensive names who could quietly be on the move via trade and has an instant impact for a new team right away.
The Baltimore Ravens have survived just fine without the 28-year-old Peters this season, sticking in the hunt for the AFC's top seed while allowing an average of just 21.7 points per game, a top-10 mark. Fellow starting corner Marlon Humphrey just suffered a season-ending pec injury in Week 13, but his return next year, plus additions via free agency and the draft, could excuse the team looking to still move Peters.
This is especially so if you consider Peters has a $15.5 million cap hit in 2022 but only $5.5 million in dead money. Win-now teams that need help at the position might be willing to take the gamble (and could ask for a reworked contract as part of the deal, if it's an issue) for a player that has recorded 31 interceptions over 91 games and only let up three touchdowns on 86 targets in 2020.
Think the Arizona Cardinals, as their cornerback depth gets a little dicey behind Byron Murphy Jr. While 33-year-old Robert Alford is playing well, he has missed the previous two campaigns with season-ending injuries. Meanwhile, rookie Marco Wilson has struggled to adapt to the NFL, allowing a 71.4 completion percentage, 516 yards and five touchdowns when targeted.
Arizona is all-in on win-now moves with the addition of J.J. Watt and A.J. Green, so coughing up a second-round pick for Peters could be a gamble that is the difference between an early playoff exit and a Super Bowl run.
Jonathan Allen to the Baltimore Ravens
At 6-6 with a minus-51 point differential, the Washington Football Team might be willing to sell off some pieces as they continue to search for a franchise passer.
One of those pieces could be star defensive lineman Jonathan Allen, who would undoubtedly fetch a first-round pick from a contender.
Allen, a first-rounder from 2017 and still just 26, is quietly one of the NFL's best defensive linemen thanks to his ability to fill running lanes and provide pressure from different gaps. He's earned a 90.9 Pro Football Focus grade (putting him in the "elite" tier, tops among all categories) with 6.5 sacks.