Heavy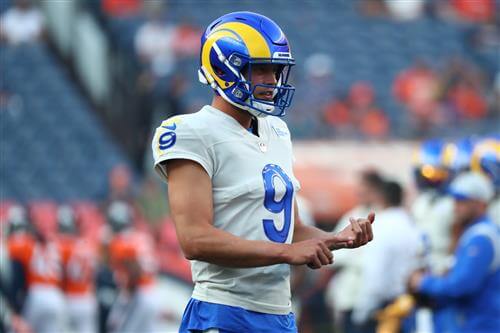 Chicago Bears head coach Matt Nagy was in Cabo San Lucas when former Detroit Lions quarterback Matthew Stafford was traded to the Los Angeles Rams. Why does that matter at all? Because that's where Stafford, Rams head coach Sean McVay and other NFL coaches who were interested in Stafford's services at the time, including San Francisco 49ers coach Kyle Shanahan, were at the time the trade went down.
NFL insider Ian Rapoport reported in late January that the Bears were interested in trading for Stafford, saying they offered a first-round pick and more to the Lions in exchange for the veteran QB. The Bears weren't the only ones interested — Shanahan admitted the Niners were.
"You don't want to get me started. It was frustrating," Shanahan said in July when he was asked about the Stafford trade, per USA TODAY. "I was in Cabo, I was watching it all. I remember looking through it because everybody was telling me it was a possibility and Stafford's the man."
As it turns out, quite a few coaches were all in Cabo at the time, including Nagy.
When asked if he remembered where he was when the Rams landed Stafford via trade, Nagy answered in the affirmative.