Yahoo! Sports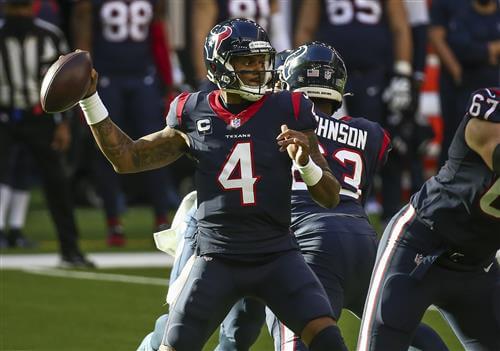 The Deshaun Watson situation is messy, horrible, practically unprecedented and has no logical end in sight.
We're two weeks from the regular season starting and as was the case in spring, the Watson situation is up in the air. The NFL hasn't put him on the commissioner's exempt list or even talked to him about the multiple allegations of sexual misconduct. Trade talks, specifically with the Miami Dolphins, are heating up but there has been no deal.
Here's the issue for the Houston Texans: Some decision will have to be made with Watson. And it seems like their only realistic option, if no trade is made in 13 days, might be paying him more than $10 million to sit out while they plan to trade him in a few months.
It's safe to say that's never happened before.
Deshaun Watson's situation still unresolved
It's still possible a trade will be made with someone, but time is running out before the season starts. The Texans seem hesitant on what to do, probably because there's no good answer.
The most realistic scenario outside of a trade is one of the strangest. Aaron Wilson of Sportstalk 790 in Houston, who covered the team for the Houston Chronicle before he was reportedly fired for comments on the Watson case, reported that the Texans are "prepared to have Deshaun Watson on the 53-man roster and inactive every week."