The Score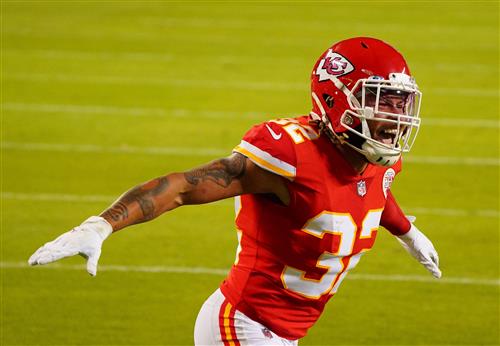 Kansas City Chiefs safety Tyrann Mathieu is entering the third and final year of his contract, and although general manager Brett Veach is willing to extend the star defensive back this year, there are no guarantees he'll be able to.
"The landscape is super tricky," Veach said Wednesday, according to Adam Teicher of ESPN. "We're at a $30-million (salary-cap) deficit from what we thought, and next year it's $15 million. Right now, some things are out of our control just because of the cap reductions this year and next year."
The NFL salary cap was set at $182.5 million in 2021, a drop of around $15 million from last season due to the COVID-19 pandemic. Kansas City currently holds $6.8 million of cap space.
The Chiefs extended some of their biggest stars over the last two seasons, signing quarterback Patrick Mahomes, defensive lineman Chris Jones, and tight end Travis Kelce to lucrative contracts.