ProSportsDaily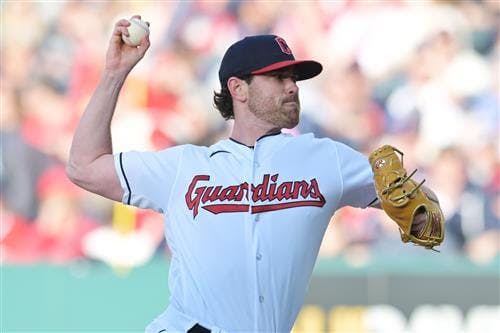 We are now 55 games into the MLB season and the Cleveland Guardians appear stuck in mud. They are five games below .500 at 25-30 but are just 3.5 games out of first place in the AL Central, because lets face it, the division stinks.
Depending on how June goes, the Guardians could find themselves as sellers at the MLB trade deadline on August 1 and they have a few pieces other teams would love to overpay for including pitcher Shane Bieber.
Bieber hasn't been as dominate this season as he's been in the past but maybe a change of scenery and a team with a good offense would help elevate Bieber's game once more.
Here are five logical landing spots:
New York Yankees
The Yankees are known for their desire to acquire top-tier talent, and they often pursue established pitchers. Depending on what happens with Carlos Rodon's recovery and the backend of the rotation, they could potentially make a move for Bieber.
Los Angeles Dodgers
The Dodgers are a perennial contender and have the resources to make significant trades. If they feel they need to bolster their rotation, they could be a potential landing spot for Bieber.
San Diego Padres
The Padres have been aggressive in their pursuit of top talent in recent years, and they have a strong farm system. If they are looking to add another frontline starter to their rotation, Bieber could be an appealing target for them.
Philadelphia Phillies
The Phillies have been seeking to improve their pitching staff, and Bieber would be a significant upgrade to their rotation. If they are willing to part with the necessary prospects, they could be a potential destination.
Toronto Blue Jays
The Blue Jays have a talented young core and have shown a willingness to spend on pitching in the past. Adding a pitcher of Bieber's caliber could solidify their rotation and make them even more competitive.