CBS Sports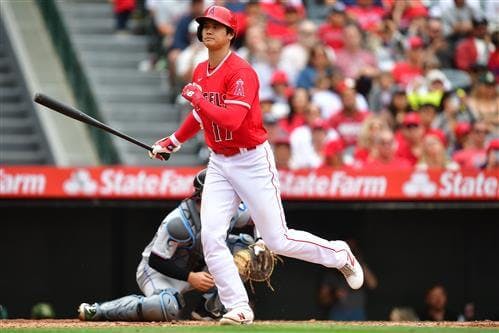 We've noted before that one of our favorite quotes about the cadence of Major League Baseball's season comes courtesy of Oakland Athletics executive Billy Beane. Beane once told scribe Peter Gammons that the first two months of the season are about finding out what you have, the next two are about getting what you need, and the final two are about playing with the team you really wanted in the first place. Today, June 1 for those unaware, marks two months until the trade deadline. In other words, it's time for executives across the land to start pursuing those players they need.
To honor the occasion, CBS Sports has chosen to highlight 20 players who we think could pop up in trade rumors this summer. Inclusion in this piece doesn't mean these players will be traded — in some cases, we've outright acknowledged that they're unlikely to be moved — but it does mean it's worth pondering their situation.
There are few things people like more around this time of the year than partaking in rankings and reckless speculation, so we've taken the additional steps of ordering these players based on their perceived impact and listing three potential destinations for each. Please, folks, we beg of you to keep in mind that there are more than three possible suitors for these players. Do not be the person who gets hot over something that can (and, for all you know, has) been dictated by a random number generator.
With that out of the way, let's get to it.
1. Shohei Ohtani, two-way player, Angels
Everyone knows the drill. The Angels don't want to trade Ohtani, and they certainly won't want to trade him if they're within walking distance of a playoff spot. Reality is often inconvenient, however, and that's why the Angels should answer the phone when it buzzes. In an ideal world, the Angels can hang onto Ohtani through the deadline with the hope that they'll make it to the postseason, and then make enough noise to convince him to stick around. That said, unchecked optimism is seldom an effective long-term strategy. The Angels need to be honest about their chances (or lack thereof) when it comes to beating out the glut of American League East teams jockeying for the wild-card spots (not to mention whichever West team finishes second), and, additionally, about their chances (or lack thereof) when it comes to winning the Ohtani sweepstakes, again. Maybe the offers they receive for Ohtani won't justify punting on their playoff aspirations. Fair enough. We just think they should keep an open mind about it.
Potential fits: Dodgers, Mets, Padres
2. Lucas Giolito, RHP, White Sox
Giolito, an impending free agent, may be the top starter available this summer. He's rebounded from a rough go last year by making several notable tweaks, including emphasizing a new-look slider as his top secondary pitch. (This would be the first time in his career he throws more sliders than changeups.) Giolito's game has always been about verticality, mixing elevated heaters and changeups to keep batters off-balance. His new slider, featuring greater downward break, has fit in beautifully and has so far served as his top bat-missing pitch. It's to be seen what kind of contract Giolito fetches this winter, but we're not optimistic the White Sox would be in the running to keep him even if they were playing better. After all, Giolito would shatter the franchise record for richest contract by $25 million if he were to receive the same deal that Padres right-hander Joe Musgrove did last season: five years, $100 million.
Potential fits: Astros, Phillies, Dodgers