ESPN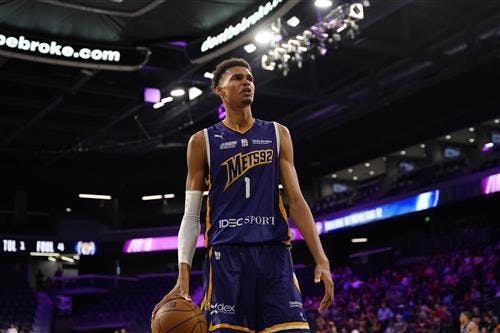 We know the San Antonio Spurs aren't actually going to trade the 2023 No. 1 overall pick.
But what if a trade offer landed on the desk of Spurs general manager Brian Wright that at least forced the organization to briefly consider it … before saying no?
"Process 2.0" in Philly
San Antonio Spurs get: Joel Embiid
Philadelphia 76ers gets: 2023 No. 1 overall pick, Toronto's 2024 first-round pick, Doug McDermott, Devonte' Graham
Let's say the reigning NBA MVP decides to send the next shock wave throughout the league by requesting a trade from Philadelphia this summer. The 76ers couldn't close out a 3-2 lead against the Boston Celtics and failed to get past the second round for the sixth straight season. They are once again looking for a coach, James Harden is a free agent, and maybe Embiid decides he has reached the ceiling in Philadelphia and the Sixers start taking calls on his availability. What about the league MVP for the No. 1 pick? Big for big? Embiid for Wembanyama?
Both teams would be undergoing pretty drastic pivots in this scenario. For Philly, this would mark the official end of "the process era," but instead of a full rebuild, this "Process 2.0" gets jump-started by another swing at a generational talent at the top of the draft. And San Antonio passes on the chance of a potential great player for a proven dominant center.
It would instantly shift the Spurs into a competitive mindset with Embiid in his prime, cap space and a draft pick haul from last summer's Dejounte Murray trade they could use to build a team around Embiid to compete in the West. In the above trade scenario, San Antonio gets to clear a few more contracts off its books and keep all of its financial flexibility, but there's a version of this deal that could just swap the centers straight up, with maybe an additional pick going to Philadelphia. A move like this would be the antithesis of how the Spurs have historically operated. Without another ready star on the roster, making a move to acquire Embiid, who turns 30 next season and has a long injury history, actually makes San Antonio the team most likely to turn down this deal. But in a world where Embiid is available, the chance at Wembanyama is enough upside to make negotiations intriguing.