Bleacher Report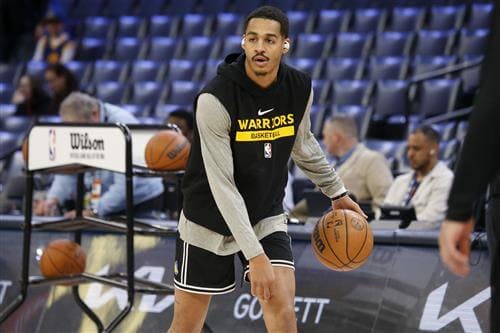 When evaluating an NBA player we always start with skill set. How productive is he? What can he do well on the floor, and what does he do poorly? From there, we decide whether those skills measure up to his salary and, just like that, we determine value.
But sometimes that math fails to compute. It can miss the peripherals, like teammates, coaching and scheme. Not to mention the one factor that wraps all those together and so often goes overlooked: location.
The list of current stars who improved or won at higher levels after landing on new squads is long. Among conference finalists alone, you've got Jimmy Butler, Anthony Davis and, sure, we'll count LeBron James, too. It feels like eons ago, but the league's all-time leading scorer had to leave Cleveland to win his first ring.
Here, we're looking at a handful of players who'd benefit from changing teams via trade, complete with actual made-up deals, explanations for why the player needs to move and which of the involved parties in the swap would walk away from it first.
Change isn't just good. Sometimes, it's necessary.
Jordan Poole, Golden State Warriors
How?
Golden State Warriors receive OG Anunoby from the Toronto Raptors for Jonathan Kuminga and Jordan Poole.
Why?
Whether it was the preseason punch, a zillion early-season palming violations, the league figuring him out or general dissatisfaction with his role, Jordan Poole played like a guy who had a foot out the door all season.
His failure to fill a critical playoff niche as the Golden State Warriors' main shot-creator behind Stephen Curry sealed the deal. The Warriors need depth, someone who'll play within their system and financial relief, and the best way to get some of those things is to trade Poole, who'll probably be better off running his own show without a teammate that tried to knock him out.
Who Says No?
Probably Toronto. To make this possible, they'd have to renounce their rights on either Fred VanVleet and Gary Trent Jr. or Jakob Poeltl. The Raptors would be wise to get something for Anunoby if they're unsure they can sign him to a team-friendly extension and want to avoid losing him in 2024 free agency, but the cost of making enough room to add Poole and Kuminga might be too high.
The Warriors would trim $16.1 million off their books for 2023-24, always a priority for one of the most expensive teams in the league. But then they'd have the same issue with Anunoby's next contract. Maybe they'd be willing to pay the price for an A-plus defender who's hit at least 39.6 percent of his catch-and-shoot treys in each of the last three seasons.
OG Anunoby, Toronto Raptors
How?
Toronto Raptors receive Buddy Hield and three first-round picks (2023 via Boston, top-four protected 2024, top-10 protected 2026) from the Indiana Pacers for OG Anunoby.
Why?
We just sent Anunoby to the Warriors in a bid to give Poole a fresh start, but the Raptors' 25-year-old wing could use a clean slate of his own. Reports of his dissatisfaction in Toronto have been around for a while, as have those indicating he wants a bigger role. Anunoby was a hot commodity at this past season's trade deadline, unsurprising for an elite three-and-D wing who shuts down All-Stars at every position.