Fadeaway World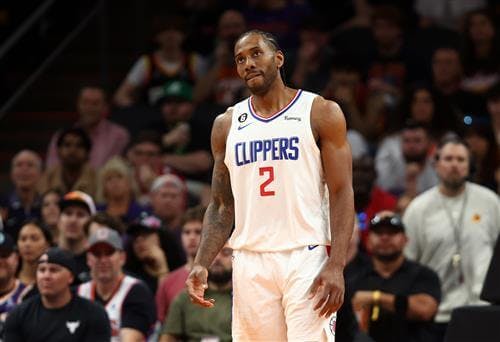 The Portland Trail Blazers are a team that has consistently been in playoff contention in recent years, thanks in large part to the leadership and talents of their star point guard, Damian Lillard. However, that run has ended as the team has missed the postseason the last two seasons. Despite Lillard's heroics on the court and his perennial All-Star status, the Blazers have struggled to make deep runs in the postseason, often falling short due to a lack of a consistent supporting cast. It might have somehow worked out this year since the Trail Blazers earned the No. 3 overall pick in the 2023 NBA Draft Lottery. Finally, Portland has a strong trade asset to help the team win games.
In an effort to bolster their roster and give Lillard the help he needs, the Blazers have been rumored to be interested in trading for another All-Star caliber player. While some fans may be opposed to this idea, arguing that the team should focus on developing their young players or finding more complementary pieces, it's hard to deny the potential impact that a high-level talent could have on the team's playoff chances. With Lillard and fellow All-Star CJ McCollum as the team's primary scoring options, the Blazers had a talented backcourt that could put up points in a hurry. But, the team has struggled to find reliable scoring options beyond these two players, particularly in the frontcourt. As a result, McCollum was traded to the New Orleans Pelicans last season.
No doubt, adding another All-Star to the mix could help alleviate this issue, giving the team a new scoring threat who can also provide valuable defense and rebounding on the other end of the floor. Of course, there are risks involved in any trade, particularly when it comes to giving up promising young players or draft picks in exchange for a proven All-Star. The Blazers will have to carefully weigh the pros and cons before pulling the trigger on any potential deal that involves the N0. 3 overall pick and it's likely that fans will have differing opinions on what the team should do. The likes of Scoot Henderson, Brandon Miller, and Amen Thompson will be among the top-three picks that a team can take.
Portland wants to win right now around Damian Lillard and including the No. 3 overall pick, a sign-and-trade deal with Jerami Grant, Jusuf Nurkic, and even Shaedon Sharpe in trade talks could create a title contender. Without further ado, here are the five major targets for the Portland Trail Blazers to pair with Damian Lillard and Anfernee Simons.
5. Jaylen Brown
2022-23 Season Statistics: 26.6 PPG, 6.9 RPG, 3.5 APG, 1.1 SPG, 0.4 BPG
A great way for Portland to become a legitimate title contender is to add All-Star wing Jaylen Brown. In what will be a blockbuster deal, the Trail Blazers will let go of assets, including Jerami Grant and the No. 3 overall pick for the services of two-time All-Star Jaylen Brown. An offense with Lillard and Brown means Portland has two superstar players who can lead the way while Anfernee Simons assumes his position as the talented third option. Not to mention, Lillard seems to be very keen on having a player of Brown's caliber beside him.
Jaylen had a great season, posting 26.6 PPG on 49.1% shooting from the field. The swingman got it done from the perimeter and inside while also providing above-average defense and improved playmaking. Brown has proven to be an excellent player alongside a top-10 player in the world in Jayson Tatum, so he can provide the same alongside Damian Lillard. As great as Tatum was in terms of being a playmaker, he is not as good as Dame when it comes to that aspect. Lillard did average 7.3 APG during the year, so he is clearly elite at making others better.
Jaylen also becomes the first elite star in his prime that Damian Lillard gets to play with. The swingman easily becomes the best player the point guard had alongside him and that means contention is likely to come next. The fact that Brown's future in Boston is up in the air could mean the Trail Blazers could realistically swoop in for a deal to give the Celtics some depth and a valuable No. 3 overall pick. If the Celtics don't win the NBA title this year, Brown could be available in trade talks.