Sportsnaut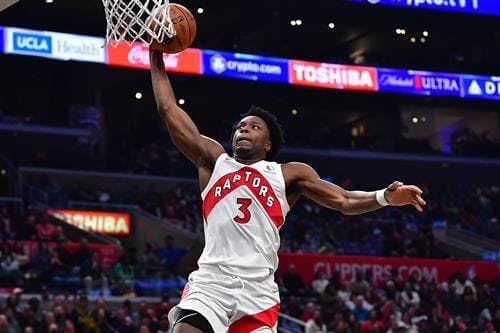 When it comes to the big-name players that could be moved this summer, Toronto Raptors young-gun OG Anunoby is likely to be one of the most sought-after players on the trade market.
In February, defensive ace OG Anunoby was a frequent name in trade rumors. The six-year veteran has been one of the Raptors' best examples of player development as the 25-year-old has gone from defensive specialist to a competitor that seems on the brink of superstardom.
With only one more year left on his contract and the expectation that he will be looking for huge money in the summer of 2024, Toronto was reportedly open to trading him this winter. However, their asking price was steep, and despite the best efforts of teams like the New York Knicks and Memphis Grizzlies, OG Anunoby finished the season in a Raptors uniform.