Bleacher Report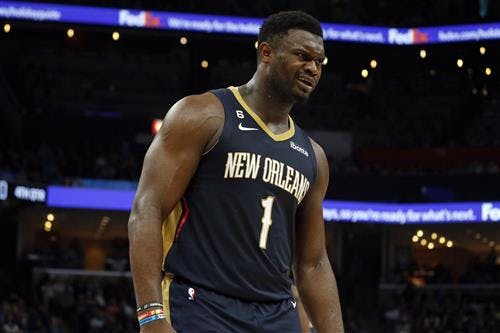 Star-for-star swaps aren't often seen in the NBA.
Maybe they should be.
While it's tricky to get everything aligned just right, when it actually happens, the trades can be transformational. Just ask the Indiana Pacers and Sacramento Kings. While they didn't technically make a one-for-one move at last year's trade deadline, the deal involving Tyrese Haliburton and Domantas Sabonis was all about the two stars, both of whom are blossoming in their new digs.
If someone set this offseason's boldness setting all the way up, maybe we'd see some more star-for-star megadeals. The following four trades—presented in simple star-for-star form, even if some deals would need to be fleshed out more—all seem sensible on paper and have serious win-win potential.
Kyrie Irving for Deandre Ayton
The Dallas Mavericks and Phoenix Suns seemingly both head into this offseason short on options. Dallas and Phoenix could create some flexibility together, though, by brokering a sign-and-trade of Kyrie Irving for Deandre Ayton.
Let's start with the Suns, who have a pair of generational scorers in Kevin Durant and Devin Booker but very little firepower beyond them. Ayton sometimes fills that void, but there is zero reliability with his scoring or even his involvement. Chris Paul remains an expert connector, but he has never been less threatening on the offensive end (career lows in points, offensive box plus/minus and offensive win shares).
Adding Irving would give them the third shot-creator who could launch this offense into unguardable territory. There is no right way to defend an attack with Irving, Durant and Booker. Each is a headache to handle in isolations, but they'd be nightmarish when linking up on pick plays for one another.
As for Dallas, the biggest argument for re-signing Irving on a massive deal seems to be that it can't let another asset leave for nothing after letting Jalen Brunson walk last summer. That's hardly a huge endorsement for throwing copious amounts of cash at Irving, whose arrival only worsened a disastrously disappointing season.
Signing and trading Irving gives the Mavs an alternative, while this deal in particular would deliver a high-level player at a position of need and on the same timeline as Luka Doncic.
"The Dallas Mavericks have a gaping hole at their starting center," ESPN's Tim MacMahon said (via Dallas Basketball). "The Dallas Mavericks believe that Deandre Ayton is an extremely talented young big man who has a lot of untapped potential. Those are the facts."
Swing this deal, and the championship-or-bust Suns up their championship odds while the Mavs finally start building a foundation with Doncic.
Trae Young for Karl-Anthony Towns
Karl-Anthony Towns is 10 inches taller and 84 pounds heavier than Trae Young. Somehow, though, the two might be mirror images of each other.
Both have been incredibly productive to this point of their careers. Both have also faced constant questions of whether their defensive limitations will prevent their teams from ever winning big. Both have the stature and salaries of franchise centerpieces, yet neither feels totally off-limits.
A challenge trade between the Minnesota Timberwolves and Atlanta Hawks—a deal in which each team wagers it can do more with the incoming player than the other did—would be fascinating. Maybe it would be nothing more than the proverbial rearrangement of the Titanic's deckchairs, but perhaps it would align the puzzle pieces of two talented rosters.
The Timberwolves should be doing everything they can to make Anthony Edwards' life easier, and a Young trade would be a step in that direction. His off-the-dribble creativity would draw defensive attention his way. His three-point volume and willingness to fire from way outside would help space the floor. His vision and passing could better weaponize Edwards as a cutter, not to mention give Rudy Gobert purpose on pick-and-rolls.
Plus, if there's a team capable of masking Young's defensive shortcomings, it might be one with Edwards, Gobert and Jaden McDaniels. That's a ton of length, disruption and rim protection behind the score-first guard.
As for Atlanta, the front office has ownership's blessing to consider Young trades, per The Ringer's Kevin O'Connor, and that might be the route the Hawks take after back-to-back first-round exits.
Sending out Young would immediately put the offense into Dejounte Murray's hands and potentially help him find a comfort level he never quite showed during his first season in Atlanta. Pick-and-rolls and pick-and-pops between Murray and Towns would play a massive part in shaping the Hawks' offensive identity.
Atlanta doesn't necessarily need a big man at the moment, but getting Towns could free up the front office to make changes elsewhere. Maybe that finally nudges the team toward an actual John Collins trade. The Hawks could even shop Clint Capela around and clear the runway for Onyeka Okongwu, whose defensive versatility could help cover Towns' limitations on that end.