Sportsnaut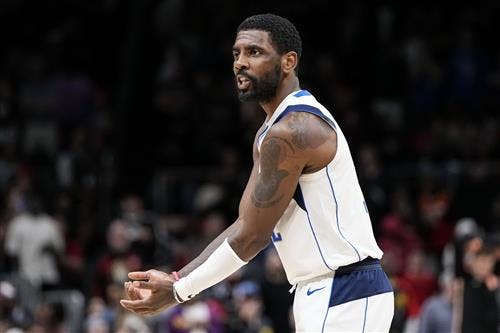 Despite speculation for months that Los Angeles Lakers superstar Lebron James would like a California reunion with pal Kyrie Irving, the team's recent success has shifted their plans away from Irving this summer.
From the start of the season, there were questions about Kyrie Irving's future in Brooklyn. While things got off to a very rocky start in this final year of his contract with the Nets, he and the team got back on track after a head coach shakeup. However, the good times did not last long.
Ahead of the February trade deadline, Kyrie Irving looked to lock up a new long-term deal before the season ended. However, the two sides were far apart in years and money, and the 10-time All-Star eventually requested a trade from the team. That request was granted and he was shipped off to Dallas.
However, before he was traded to the Mavericks, rumors around the league claimed Los Angeles Lakers leader Lebron James wanted the team to trade for his former teammate, but conversations between the two organizations did not gain much traction.