Bleacher Report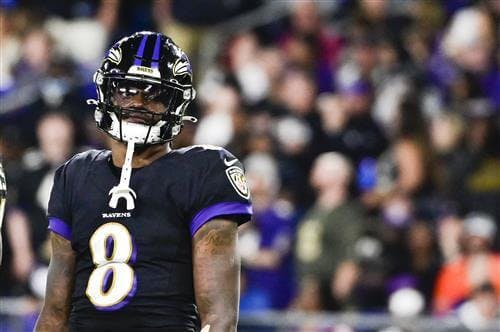 The unofficial start of free agency can be considered the official start of free agency, with the unofficial start actually taking place two weeks earlier at the NFL Scouting Combine in Indianapolis.
The tampering period is merely three days of agreements coming to light until individuals can put pen to paper.
Dozens of players already agreed to terms between Monday's false start and Wednesday's 4 p.m. ET bell, with hundreds more looking for new deals.
As always, certain signings are applauded, while others raise an eyebrow. Inevitably, winners and losers emerge. Either way, massive amounts of money flood the system as teams look to improve their rosters.
By Wednesday morning, the 32 franchises already had deals in place worth over $1.1 billion in total contractual value just among the top 20 free agents.
That's the starting point. Markets reset. Trades occurred (or didn't). Next month's draft has been drastically affected.
All of these factors came into play when determining who should be considered as an early success or failure.
Winner: Aaron Rodgers' Pals
What's old is new again. The New York Jets are once again waiting with open arms for a future Hall of Fame quarterback from the Green Bay Packers.
"My intention is to play and to play for the New York Jets," Aaron Rodgers revealed during Wednesday's interview on the Pat McAfee Show (h/t ESPN's Dan Graziano). "I haven't been holding anything up at this point. It's the Packers and the compensation they're trying to get for me."
And the quarterback is trying to bring some of his old teammates to his new stop.
According to ESPN's Dianna Russini, Rodgers "provided the NY Jets with a wish list of free agents he would like them to target and acquire. It includes Randall Cobb, Allen Lazard, Marcedes Lewis and….Odell Beckham Jr."
To clear up the timeline, Russini's report came four days after Rodgers made his intentions known to the Packers. This isn't a situation in which the quarterback is holding a team for ransom. The Jets understand this, and they're going to do what it takes to make their eventual franchise quarterback happy.
The approach seemingly began when New York handed out the offseason's largest free-agent deal for a wide receiver. Allen Lazard agreed to a four-year contract worth $44 million.
Rodgers' wish list shouldn't be viewed as demands. But Gang Green should look at the other names as enticing additions to an already exciting group that features running back Breece Hall and wide receivers Elijah Moore and Garrett Wilson, the reigning Offensive Rookie of the Year.
The four-time league MVP has wanted a say in matters. He's seemingly getting that with the Jets. The quarterback's friends will be the biggest beneficiaries.