The Big Lead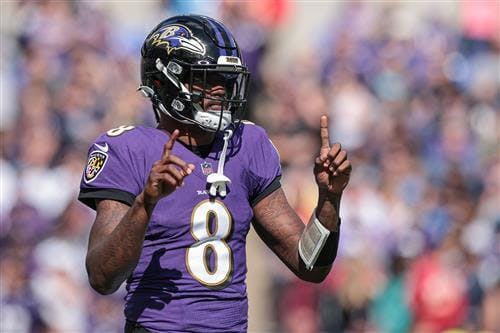 The Baltimore Ravens were unable to reach a long-term agreement with Lamar Jackson today and so they placed a franchise tag on the former NFL MVP. Note that I did not say the franchise tag. In a pretty shocking move even if it was telegraphed beforehand, Baltimore chose to apply the "non-exclusive" franchise tag to Jackson. That's different from a normal franchise tag because the normal tag gives the player two choices — play for the team that tagged them or don't play at all. The franchise tag the Ravens used on Jackson means he can go out and negotiate with other teams. The Ravens would then have the right to match the contract or let Jackson walk and receive two first-round picks from the team he signs with.
In short, the use of this tag tells the league that the Ravens are open for business. As crazy as it seems, Jackson might get traded.
Now any team that wants Jackson can at least check in and see what he is looking for in a contract. The Ravens can get the guaranteed two first-round picks from any interested suitor if they let Jackson walk, or they can agree to a sign-and-trade that would allow the two sides to execute a standard transaction without the two first-rounder requirement.
To this point, any Jackson trade was just a theory, but it's real now. It still may not happen; this could just be a negotiating tactic by the Ravens to prove to Jackson that nobody else will give him what he's asking for. But a trade is a stronger possibility than ever, as evidenced by the Falcons already leaking they were not interested.