Yahoo! Sports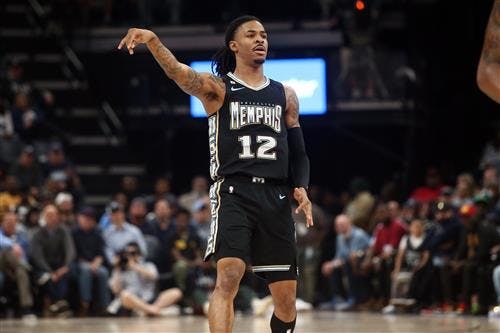 Memphis Grizzlies star Ja Morant was accused of repeatedly punching a teenage boy in the head and threatening him with a gun last summer, according to Memphis police records acquired by the Washington Post.
The alleged incident reportedly came four days after another incident in which Morant allegedly threatened the head of security at a Memphis mall. Both allegations are emerging about a month after several of Morant's acquaintances allegedly threatened and harassed Indiana Pacers staffers with a red laser.
In the incident involving the teenage boy, the 17-year-old reportedly told police Morant, who turned 23 last August, punched him 12 or 13 times during a pickup basketball game at the point guard's house. He claimed Morant and a friend hit him so hard it left a "large knot" on the side of his head, which police observed themselves.
The teenager also reportedly Shelby County Sheriff's Office detectives that after the fight, Morant went into his house and re-emerged with his hand on a gun visible in the waistband of his paints.
Morant reportedly told police he had been acting in self-defense, admitting "I swung first" but believing the boy was the aggressor because he threw a ball at Morant's head then stepped up to him pulling up his pants. The boy, however, alleged that he was checking the ball back to Morant, who had thrown the ball hard at him first, and the ball slipped through Morant's fingers.
Morant also reportedly claimed the boy shouted "I'm gonna come back and light this place up like fireworks," and filed his own police report weeks later, saying the boy threatened his family.
Local prosecutors reportedly reviewed the case and declined to file charges, with a Shelby County District Attorney spokesperson saying the office had "decided that there was not enough evidence to proceed with a case."