ESPN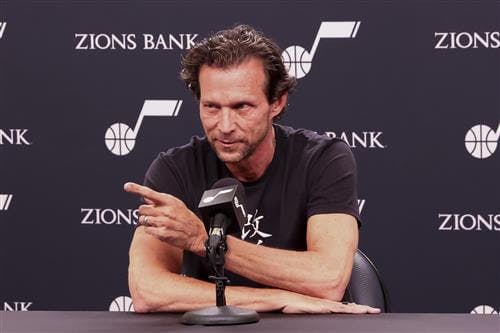 Quin Snyder has agreed to a five-year contract to become the Atlanta Hawks' coach and is expected to make his debut as soon Tuesday against the Washington Wizards, sources told ESPN on Sunday.
The Hawks pursued Snyder, 56, immediately upon firing Nate McMillan five days ago and landed on a long-term deal with a coach who advanced the Utah Jazz beyond the first-round of the Western Conference playoffs three times before resigning in the spring.
The move to take over the Hawks immediately is rooted both in the desire to make an Eastern Conference playoff run and to give Snyder a chance to start implementing his program and standards and evaluating the franchise's players on the way into the offseason, sources said.
Snyder and All-Star guard Trae Young are both expressing an enthusiasm to begin working together, and that partnership will go a long way into determining the success of the franchise's future. Snyder has a history of constructing strong relationships with his players while still allowing himself the ability to coach them hard. After a loss to the Hawks on Friday, Cleveland Cavaliers guard Donovan Mitchell profusely praised Snyder in a private conversation with Young and told him how instrumental the coach had been in his own development into an All-Star, sources said.