Bleacher Report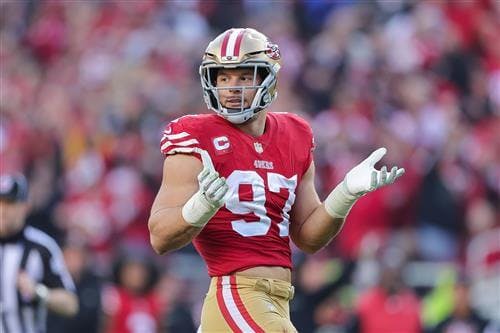 Nick Bosa may be well on his way to the Defensive Player of the Year, and he could also be well on his way to a record-level contract.
"Another player set to make a lot of money, I mean a lot of money, is Nick Bosa," NFL Network's Ian Rapoport reported. "… My understanding is this offseason is the time when the 49ers would like to do a deal. Of course, his target is going to be the highest-paid defensive player in the NFL."
That means Bosa has Aaron Donald in his sights.
The Los Angeles Rams star is the league's highest-paid defensive player with an annual salary of $31.7 million. Pittsburgh Steelers pass-rusher T.J. Watt is next at $28 million, while Nick's brother, Joey, is third at $27 million for the Los Angeles Chargers.