Fadeaway World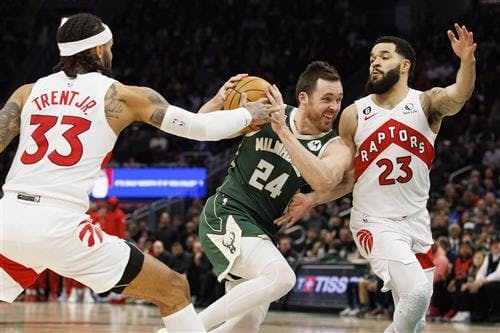 The Toronto Raptors are a team that is in no man's land as of right now, and many people have predicted that they will make some trades before this year's trade deadline.
A previous report has already revealed that the Raptors have started to listen to offers on their core players. They have some players that could end up leaving for nothing in free agency this year, such as Gary Trent Jr. and Fred VanVleet. A recent report from Raptors insider Eric Koreen of The Athletic revealed that it is like Gary Trent Jr. or Fred VanVleet will be traded ahead of the deadline.
After a few years of developmental struggles, the Raptors need more contributors on lighter contracts. Trading Trent Jr. or VanVleet is the easiest way to acquire those pieces. I've already written about how complex the VanVleet situation is; for that reason, I have Trent as the more likely player to move, although it could be closer than some might think.
It remains to be seen which players the franchise decides to move in the future. Both players have received trade interest from other teams and will continue to receive interest.