ESPN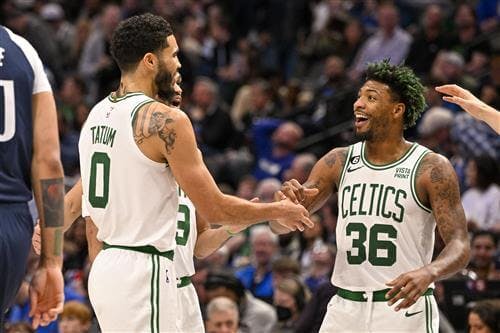 What needs should NBA championship contenders look to fill leading into the Feb. 9 trade deadline?
Although midseason deals that truly swing the championship are rare, there is a recent example: The Toronto Raptors added the final piece to their title puzzle in 2019 by acquiring starting center Marc Gasol in February.
Meanwhile, trades or signings that help a contending team take the next step in the playoffs are much more common. Just last year, adding Derrick White at the trade deadline was a factor in the Boston Celtics reaching the NBA Finals, while the 2015 Cleveland Cavaliers made over much of their roster midseason en route to the first of their four consecutive Finals appearances.
This year is unusual because so many teams can plausibly consider themselves contenders. As a result, addressing a key weakness could be the difference between an early playoff exit and hoisting the Larry O'Brien trophy.
With that in mind, let's take a look at the teams among the top 12 in Caesars Sportsbook's NBA title odds and how each could improve via trade or a buyout signing.
Boston Celtics: Frontcourt depth
What do you get the team that has everything? Boston was able to survive playing the first two months of the season without center Robert Williams III and has enough depth that Payton Pritchard, a rotation player in last year's Finals run, has been on the fringes of it this season.
Williams' return has pushed Luke Kornet to a more appropriate role as fourth big and allowed Joe Mazzulla to ease back on Al Horford's minutes. The Celtics played OK with Blake Griffin on the court early in the season but still might benefit from adding another experienced veteran on the buyout market to fill the spot vacated by trading Noah Vonleh.
Brooklyn Nets: Rebounding
Pat Riley was wrong: Rebounding doesn't win rings. Champions since 1996-97 have, on average, ranked just outside the top 10 in defensive rebound percentage. The 2016-17 Golden State Warriors were the league's second-worst team in this stat, so it's not impossible for the Nets, currently 26th in this category and 29th in offensive rebounding, to overcome this weakness.
Still, as we look for ways Brooklyn can offset an inevitable shooting decline even after Kevin Durant's return to the lineup, rebounding is an obvious one. The challenge for the Nets is finding help on the glass without adding another non-shooter to the Nicolas Claxton-Ben Simmons duo. Stretch-5 Myles Turner would be an ideal upgrade for Brooklyn, and Chris Boucher of the Raptors is an interesting option who would be less costly in terms of salary and trade return.
Cleveland Cavaliers: Small forward
Of any contending team, Cleveland's small forwards might collectively be the weakest group. The Cavaliers have rotated through four starters at the 3, opening the season with Caris LeVert before trying Isaac Okoro, Lamar Stevens and Dean Wade (who's currently injured). None of the four has performed at an average level for a small forward.
Given Cleveland's plus-4.7 point differential is third-best in the league, the Cavaliers can reasonably aspire to a deep playoff run if they upgrade at small forward. Doing so will be difficult without any tradeable first-round picks after the Donovan Mitchell deal. Cleveland's best hope is that somebody values LeVert's scoring and they can flip him for a similar player who fits more naturally in a 3-and-D role next to Mitchell and Darius Garland.