Heavy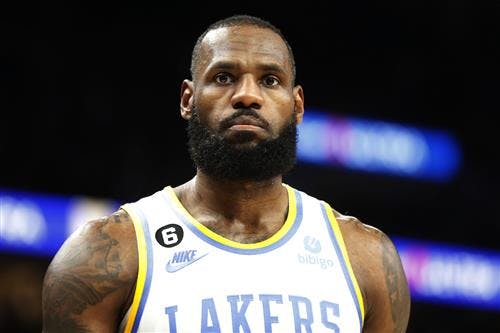 The Cleveland Cavaliers have a good thing going. At 26-15, the team would have home-court advantage for the first round of the playoffs, if the season ended today. Led by Donovan Mitchell, the team is likely headed for its first non-LeBron James playoff appearance this century, barring any catastrophes.
And while Lake Erie is hungry for playoff basketball, everyone loves a nice homecoming. And according to one Eastern Conference executive, Cleveland is one of the "most likely" destinations for a LeBron homecoming, should he be traded.
But the move likely hinges on one "key" player: Kevin Love.  "That is the most likely thing, if he wants it all to end on a good note," the executive told Sean Deveney of Heavy Sports. "Go back to Cleveland one last time. It is a good team, you can win, and it is where it all started. No one's going to hate him for going to Cleveland again. The trick is getting the numbers to match up, if you could do something with Kevin Love's contract, that could be the key."
James could essentially slide into the open wing spot on the Cavs' roster. And surrounded with youth, he'd be required to do significantly less in Cleveland than he's currently being asked of with the Los Angeles Lakers.
Deal for Mavs Scorer 'Essentially Up to Cavaliers'
LeBron isn't the only player with links to Cleveland of late. As the team continues eyeing wing upgrades, one name that's come up in discussions is Tim Hardaway, Jr.