Bleacher Report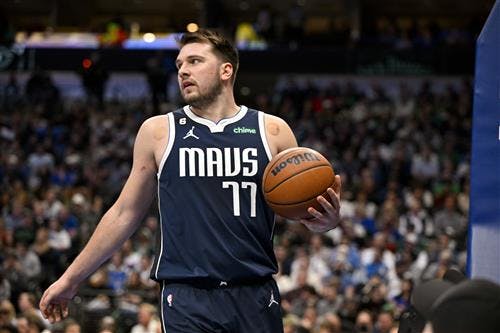 Though the ubiquity of NBA trade speculation might have you thinking otherwise, only a handful of teams will actually swing deals before the Feb. 10 deadline.
If that reality check is too much of a buzzkill, take heart. There's no doubt that every organization in the league is at least looking for opportunities to improve, streamline or otherwise transact in pursuit of their respective goals.
Contenders and tankers alike are always hunting for the move that will push them closer to the top or bottom of the standings, depending on the circumstances. Whether zeroing in on a positional weakness, cleaning up the books, selling distressed assets or scrounging for draft picks, every franchise will be very much open for business over the next month.
These are the issues and guiding principles each squad should focus on ahead of the upcoming deadline.
Atlanta Hawks: Three-Point Shooting
Trae Young's career-worst 31.1 percent shooting from deep is only part of a team-wide slump that has the Atlanta Hawks among the bottom five in three-point attempt rate and accuracy. The departures of Kevin Huerter (38.9 percent in 2021-22), Danilo Gallinari (38.1 percent), Delon Wright (37.9 percent) and even Cam Reddish (37.9 percent in 34 games prior to the trade that sent him to the New York Knicks) have also left the Hawks woefully short on shotmakers.
Those players, plus a version of Young who hit 38.2 percent of his 8.0 long-range tries per game, helped the Hawks finish third in accuracy from distance last season.
Young won't stay cold forever, but John Collins' stroke has all but disappeared, Dejounte Murray isn't known for his range and normal starting center Clint Capela has never offered any spacing. Atlanta can't realistically replace all the shooting it lost from last year's roster at the deadline, but it needs to find at least one knockdown option.
Either that, or reserves like Bogdan Bogdanovic and rookie AJ Griffin will need to see more time ahead of Murray and Hunter—not exactly ideal considering the picks it cost to get the former and the $90 million contract the latter signed in October.
Boston Celtics: Frontcourt Depth
No team is tougher to shop for than the Boston Celtics, whose only real need is a measure of consistency. The best defense on planet earth last year gave way to a historically dominant offense to start the 2022-23 season, only to then see the scoring disappear amid massive three-point accuracy regression after Dec. 1.
That swoon coincided with a substantial defensive improvement, thanks partly to the return of Robert Williams III.
Boston is one of a handful of teams with top-10 rankings in both offensive and defensive efficiency and has shown the capacity to be the very best in both categories, even if ups and downs have defined its season to date.
The Celtics could use an extra wing (who couldn't?), but the more pressing need may be upfront. Robert Williams III comes with injury concerns. He's missed significant time in every year of his career and offseason surgery kept him off the floor for the first two months of 2022-23.
Boston also needs to consider Grant Williams' restricted free agency this summer. It could consider moving him if it doesn't believe he'll be worth upwards of $18 million per season. Then again, Boston is a legit contender and might conclude keeping Grant Williams and potentially losing him in free agency will be worth it if he contributes to a championship run this spring.
The Celtics also have trade exceptions ($5.9 million and $6.9 million) they could attach to draft picks for lower-end rotation help.
Brooklyn Nets: Interior Heft
The Brooklyn Nets' December surge owed mostly to superstars playing like superstars. Kevin Durant and Kyrie Irving shredded defenses every night, inspiring more "what are we even supposed to do with these two?" looks on opposing benches than any duo in the league over the last month or so.
Brooklyn's one-two punch has done the loud work. But quietly, improving performance on the boards from horrendous to middling has been another key to this turnaround. Through the end of November, the Nets ranked dead last in both offensive and defensive rebound percentage. In December, they were 27th and 13th, respectively.
That's still not good enough, and it's a symptom of Brooklyn's lack of depth at center behind Nic Claxton. Durant is averaging the second-most boards per game on the team, and Day'Ron Sharpe, the only other center-sized player on the roster, averages 3.2 rebounds in occasional mop-up duty.
Bigs and the boards they bring should come cheap. Even if the Nets are one of the few teams that can shoot their way out of most problems, they still need to add someone who can beef up their performance on the boards.