Sportsnaut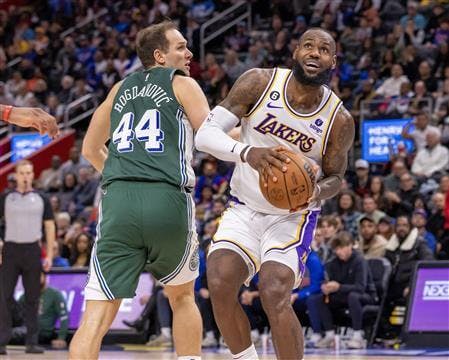 The Los Angeles Lakers are reportedly one of several teams in the chase for the Detroit Pistons' best player this season.
Slowly but surely, the Lakers are finally closing in on being a .500 team. After a terrible start, and dealing with injuries to top stars Lebron James and Anthony Davis, the team has been able to hover around playoff contention. Heading into a Friday matchup with the Atlanta Hawks, the Lakers were a game and a half out of the final NBA Play-In tournament spot.
With Davis' return to action unclear, there seems to be pressure within the organization to swing a trade for an impact player, in the hopes that they can combine with James and Davis — once he is back — to become a formidable force in the Western Conference NBA playoffs.
Unfortunately for the Los Angeles Lakers, they don't have many worthwhile trade chips, and it limits their possible options.