New York Post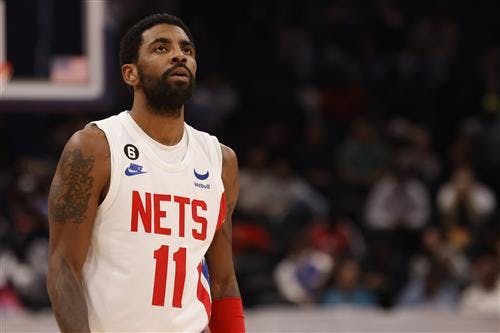 Joe Tsai had no words for what he was watching. Instead, he turned to emojis — a few exploding heads, a few saluting faces on Twitter — as he watched Kyrie Irving's emphatic, one-handed, put-back dunk on Monday night.
As if there were any doubt, the Nets owner has noticed what his star point guard is doing. Irving has re-established himself as one of the premier guards in the game, could be an All-Star for an eighth time, has helped lead the Nets to 12 straight victories and brought them back into title contention.
The present is promising, which means the future might have a delayed expiration date.
After all the Nets have been through with Irving — the injuries, the absences, the vaccination saga that kept him away from the team for most of last season and the ban in November amid an anti-Semitism controversy — is it crazy to envision the Nets signing up for more Kyrie Irving?
"I don't think it's crazy," ESPN front-office insider Bobby Marks said over the phone Tuesday. "I think [Irving returning to the Nets is] probably more likely than not."
In landing Irving and Kevin Durant beginning in 2019, the Nets hoped to unite two of the game's greatest scorers on a super-team with unmatched talent. After plenty of setbacks and disappointments, the dream may be finally becoming a reality.