Bleacher Report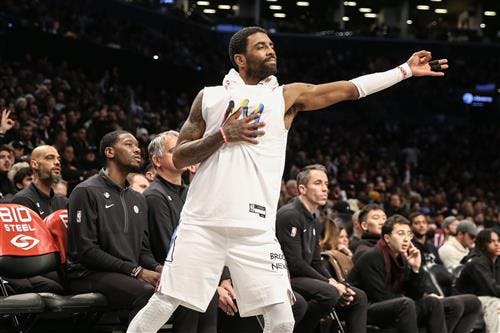 With LeBron James sidelined with a thigh injury, the 5-10 Los Angeles Lakers have pulled up from a dismal start to win three straight (vs. the depleted Brooklyn Nets, Detroit Pistons and San Antonio Spurs). Is it enough to give the Lakers' front office any real hope that a blockbuster trade can make the team a Western Conference contender?
Zach Lowe on ESPN asked the challenging question: "What's the deal? What's the trade?"
Well, Zach, challenge accepted.
Heart of a Deal
The following is legal before December 15, when most recently signed free agents are eligible for trade. The parameters could shift in a month with additional names potentially in play:
The Lakers trade Russell Westbrook, Patrick Beverley, Kendrick Nunn and two future first-round picks (2027 and 2029).
The Brooklyn Nets trade Kyrie Irving to the Los Angeles Lakers.
The Detroit Pistons trade Bojan Bogdanovic, Alec Burks and Nerlens Noel to the Los Angeles Lakers.
Outside of L.A., the "who gets what" is subjective based on what the Nets prioritize most. They could swap out Irving for Westbrook or take on the Lakers' lower-priced role players for significant luxury tax savings.
The more minor details of a deal, including a required touch between the Nets and Pistons, would depend on Westbrook's destination. That might be a second-round pick or the rights to a previously drafted player. If the Nets take Westbrook, young center Day'Ron Sharpe could go to Detroit.