NBA Analysis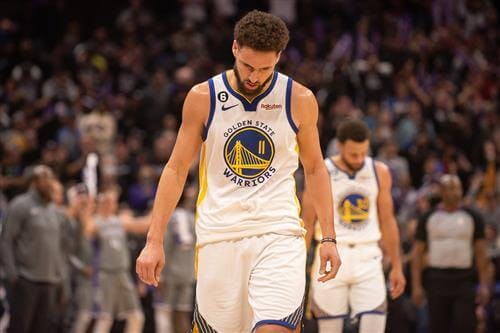 Saying goodbye to an old friend is never easy. NBA teams need to make similarly difficult decisions.
Sometimes, it is necessary. Maybe your new friend got accepted into a prestigious school – hundreds of miles away. In that event, all you can do is say "so long".
When a player has been key to a team's success for a long time, that team – and its fans – grow attached to them. That doesn't mean moving them can't be the right decision.
For example, the Golden State Warriors may have to say goodbye to an old friend soon.
This roster is about to get prohibitively expensive. It may come as a shock, but soon, one of Draymond Green or Klay Thompson may not be on this roster anymore.
Here's a deal that sends the latter to the New York Knicks.
Golden State Warriors Receive: G/F Evan Fournier, G Derrick Rose
New York Knicks Receive: G/F Klay Thompson