Total Pro Sports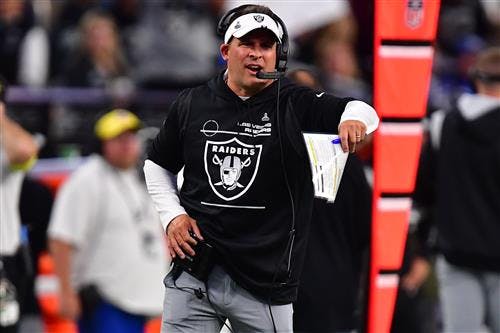 The Las Vegas Raiders have taken a complete step backward from where they had hoped to go this season. After the Las Vegas Raiders' end-of-season fight to make the playoffs last year amidst all the adversity the team faced, it seemed things could only go up, especially after they went out and signed Josh McDaniels.
The team then went out and traded for Davante Adams. It was looking like a possible Super Bowl year.
It has been everything but that as the team just cannot string wins together and they find themselves at the bottom of the AFC, with only the Houston Texans with the worst record.
Despite a disappointing 2-7 record through 10 weeks, the team cannot fire McDaniels because they do not have the money to do so.
"They don't have the money to fire him."