NBA Analysis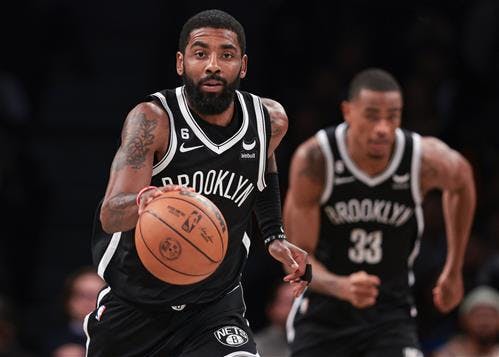 It's not easy moving a distressed asset. Suppose you own stocks in a successful company. Now, imagine that company finds itself in the middle of a PR disaster. Suddenly, its value plummets. Who would want to buy those stocks? NBA teams need to think like investors.
When one of their players tanks their own value, they're significantly more difficult to trade.
On that note: nobody wants Kyrie Irving stocks right now. Their value has hit an all-time low. Irving's endorsement of an anti-Semitic film was a step too far for many.
By now, Irving finding himself in the middle of a controversy that keeps him off the basketball court has become as certain as death and taxes.
Irving is set to miss his seventh consecutive game due to his suspension. It seems increasingly as though a change of scenery will be needed.
Could the Nets interest the Charlotte Hornets in him?
Brooklyn Nets Receive: F Gordon Hayward, G/F Kelly Oubre Jr.
Charlotte Hornets Receive: G Kyrie Irving