The Score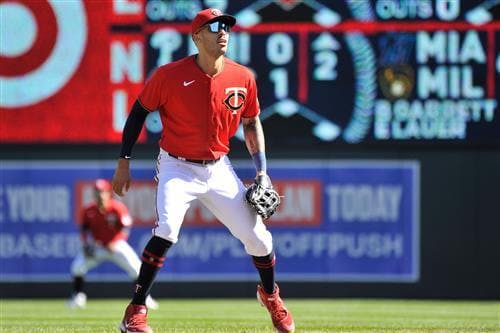 Welcome to the first edition of theScore's MLB Power Rankings for the offseason. We rank each team on where they sit heading into the offseason and look at one free agent each club should sign.
1. Houston Astros
Bringing back Justin Verlander isn't an especially dazzling pick, but keeping the band at least partially together after a championship is noteworthy. The 39-year-old ace is mere days away from almost certainly winning his long overdue third Cy Young Award. While investing heavily in a veteran pitcher who's only one year removed from Tommy John surgery isn't necessarily a great use of resources, Verlander has proven he's in a class of his own.
2. Atlanta Braves
The Braves enter 2023 with a strong rotation, but there are some question marks. The biggest story to follow will be how right-hander Mike Soroka bounces back after missing two full seasons due to an Achilles injury. Charlie Morton will be back, but it might be prudent to add another arm to beef up the depth in case of injury or underperformance. Nathan Eovaldi would be an intriguing target to consider. The 32-year-old struggled through injuries in 2022, making just 20 starts. Eovaldi is just a season removed from amassing 5.7 fWAR and has improved his command over the past three campaigns.
3. San Diego Padres
The Padres continue to be as aggressive as any team. After a surprising run to the NLCS, general manager A.J. Preller might double down and push even more chips in to capture that elusive World Series in 2023. Although the Padres have Trent Grisham and Juan Soto occupying outfield spots, Brandon Nimmo looks like a great target for Preller to consider. Adding Nimmo would allow Soto to shift over to left field while providing manager Bob Melvin with another quality all-around offensive player. Nimmo's presence would also let Fernando Tatis Jr. stay in the infield, with a potential move to second base looming as an intriguing possibility.
4. Los Angeles Dodgers
The Dodgers need to add more impact to their rotation. Re-signing future Hall of Famer Clayton Kershaw was a good start, but there are still holes to fill. Carlos Rodon took a shine to pitching in the NL West in 2022 and would be an ideal fit behind Julio Urias and Kershaw. There has been some thought that L.A. might curb spending to a degree this offseason. However, with Mookie Betts and Freddie Freeman still headlining a loaded roster, it's a tough sell to tighten the purse strings.
5. Philadelphia Phillies
If the Phillies plan to run it back as NL champs, their biggest need is addressing the middle infield. Edmundo Sosa was a decent glove-first midseason addition this past campaign. And Bryson Stott is likely a key member of the team moving forward. But Dave Dombrowski recruiting Xander Bogaerts just seems too perfect. Bogaerts and Dombrowski know each other well from their shared tenures with the Red Sox, winning a championship together in 2018. Despite Bogaerts not being especially good defensively, it makes a lot of sense to bring in another elite hitter, shift Stott over to second base, and give Bogaerts another chance at a ring.
6. St. Louis Cardinals
The Cardinals enter the offseason with plenty of question marks but have been steadfast in their pledge to aggressively improve the roster. Bolstering the rotation should be atop the list of priorities for president of baseball operations John Mozeliak. Jack Flaherty and Steven Matz each carry injury concerns, while it's fair to wonder how much Adam Wainwright has left in the tank. Adding right-hander Chris Bassitt would go a long way to help alleviate some of the concerns in the rotation. Bassitt quietly emerged as one of baseball's most consistent starters during his eight-year career. The 33-year-old has improved his strikeout rate since 2020 and brings a competitive mentality to the mound.
7. New York Mets
The Mets' rotation is a mess heading into the offseason. Max Scherzer and Carlos Carrasco are the only two starters remaining from last season's group after Jacob deGrom, Bassitt, and Taijuan Walker decided to test free agency. Signing Kodai Senga should be the first of many moves New York's front office makes. The right-hander posted a 1.94 ERA, 1.06 WHIP, and 156 strikeouts over 144 innings in Japan in 2022. The 29-year-old won't have to be posted since he's amassed enough service time to be an international free agent.
8. Seattle Mariners
The Mariners have a formidable quarter of hurlers atop the rotation with Luis Castillo, Logan Gilbert, Robbie Ray, and George Kirby. Marco Gonzales is currently penciled in as the club's fifth starter for 2023. Mariners president of baseball operations Jerry Dipoto is never shy about improving his roster, and Ross Stripling could be a tailor-made fit to slot in at the back-end of the rotation. It's always risky paying for a career-best season for a starter over the age of 30, but Stripling likely won't command much more than a two- or three-year deal. Adding the versatile right-hander to the equation could give Seattle arguably baseball's best rotation.
9. Toronto Blue Jays
It became painfully obvious during their postseason meltdown that the Blue Jays need more dependable options in their bullpen. Toronto could also use another left-handed reliever with only Tim Mayza on the roster. Taylor Rogers would fit the bill on a few different levels. Although the left-hander had an uneven year in 2022, Rogers still brings proven ninth-inning experience and an ability to miss bats at an above-average rate. Despite posting a career-worst 4.76 ERA, Rogers still racked up 11.75 K/9 and a strong 3.32 FIP.