MLB.com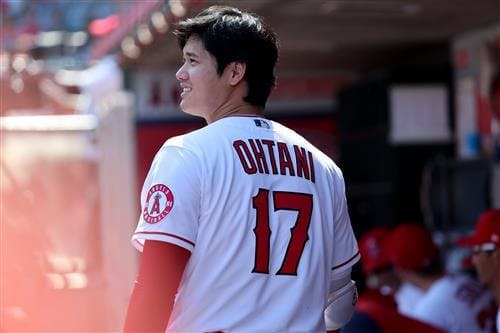 The Angels avoided arbitration with Shohei Ohtani on Saturday, as they signed the two-way star to a one-year deal worth $30 million for the 2023 season. Ohtani, the reigning AL MVP, remains set to be a free agent after next year.
Ohtani, who was honored before the Angels' 3-2 win over the Rangers as the team MVP and the winner of the Nick Adenhart Award for the Halos' best pitcher this season, never went through arbitration with the Angels, as he also signed a two-year deal worth $8.5 million before the 2021 season. He looked headed toward a record-setting arbitration process this winter, but this agreement avoids that prospect. At $30 million, the deal sets a record for a player in his third year of arbitration, surpassing the $27 million Mookie Betts received before the 2020 season.
"It's great for him," said interim manager Phil Nevin before Saturday's game against the Rangers. "I think with the comfort level heading into the offseason, it's a good thing. It's not really my department, but managing him has been a pleasure, and hopefully we get to stay together for a while."
It's a big jump in salary for Ohtani, who made $5.5 million this year and $3 million last year. The Angels, though, have several large salaries coming off the books, including Justin Upton's $28 million, Noah Syndergaard's $21 million and Michael Lorenzen's $6.5 million. They also traded closer Raisel Iglesias, who had $51 million remaining on his deal. But it's still going to be an interesting offseason for the Angels, as they have several holes to fill heading into next year but also have a possible impending change in ownership, as Arte Moreno indicated in late August that he's exploring selling the team. It's still unclear how that potential change in ownership will affect the club's spending this offseason.
The one-year deal also doesn't change anything regarding Ohtani's future with the Angels beyond next year. Ohtani was already under team control for one more year, so this was just a case of avoiding arbitration earlier than usual. It also doesn't preclude the Angels from trading Ohtani this offseason, although that remains highly unlikely.