ESPN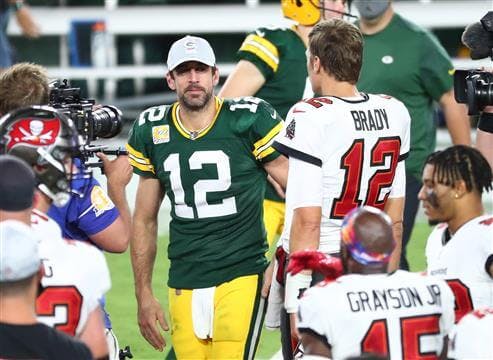 On the day Tom Brady turned 45 years old this summer, Aaron Rodgers did not hesitate even for a second to say whether he planned to play in the NFL at that age.
"No, no," Rodgers said. "But happy birthday, Tom."
And with that, his Aug. 3 session with reporters was over.
Nearly two months went by without a follow-up question on the subject. But as Rodgers and the Green Bay Packers (1-1) prepared for Sunday's road game against Brady and the Tampa Bay Buccaneers (2-0), naturally it came up again.
Rodgers' answer did not change.
"I won't be, I'll be doing something else," Rodgers said this week. "I have a lot of other interests outside the game. Game's been really, really good to me. I feel I've given my all to the game. At some point, it'll be time to do something else, and I strongly believe that'll be before 45."
What if Rodgers' strong belief changes in the next six-and-half years?