NBA Analysis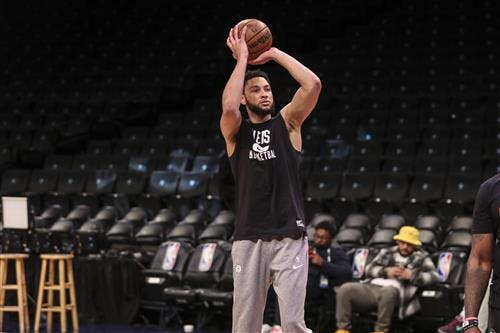 If you've ever made an investment, you know the feeling – you want to see returns. After all, nobody wants to make a bad decision. NBA teams are no different.
Perhaps you're up late refreshing a stock market app. Alternatively, you could be obsessed with the price of bitcoin. Either way, you're hoping to walk away with more than you put into it – that's the point of making an investment.
The Brooklyn Nets made a significant investment in Ben Simmons. In fact, they traded James Harden for him. Moreover, they traded four first-round picks and three pick swaps for Harden. All told, a lot of resources went into getting Simmons to Brooklyn. In many ways, it would be a shame for the Nets to sell low on him now.
At the same time, there are other concerns around Simmons. Will he be a good fit in Brooklyn? Or, will his unwillingness to shoot the ball be a problem, as it was in Philadelphia?
If the Nets want to get ahead of those potential issues, they could move Simmons for a player who will more obviously compliment Kevin Durant and Kyrie Irving.
Here's a deal that has them doing exactly that.
Indiana Pacers Receive: F Davis Bertans, G/F Tim Hardaway Jr., 2025 First-Round Pick (DAL), 2027 First-Round Pick (Swap – DAL)
Brooklyn Nets Receive: C Myles Turner, G/F Buddy Hield
Dallas Mavericks Receive: G/F Ben Simmons